When it is about what you want, never let misconceptions take over your dreams. If you are willing to become a cabin crew member but stepping back because of the people around you are telling different things about this job, then you should judge on your own.
Cabin crew training means you will get to know everything about it. But what happens when we say cabin crew, different thoughts pop like glamorous, travelling, global, jet lag, great physique, good looks and a lot more. Do you really think it is all about that? Certainly, a NO.
Aviation industry is very rewarding and helps you to grow along with earn a lot. There are a lot more to this career. So before someone else hops into your head and put some other negative thoughts, let us just burst the bubbles and bring you to the reality.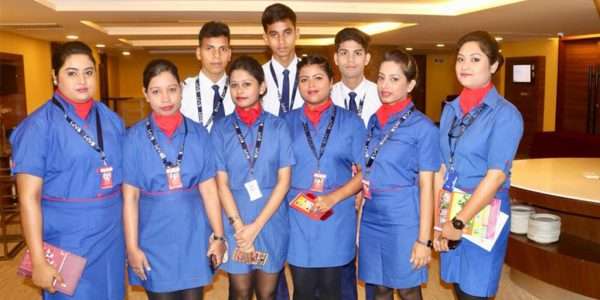 Myth #1: Cabin Crew Job is All about the Waitressing Duty
Truth is a cabin crew is a team work which is being trained to keep the passenger safe. Offering other refreshments comes next to it.
No doubt that customer service will always be the prime part of any flight attendant job. However, it is also crucial to know their responsibilities.
You need to make sure that the passengers in the flight are comfortable
You need to offer the refreshments which include beverages, pillows, blankets etc. This is chosen as per the distance.
When compared to waitressing, cabin crew members are not responsible to keep you happy but to ensure safety. Also, flight attendants are not responsible for carrying your luggage. They are specially trained to offer first aid and CPR. This allows them to fight with fire, evacuation, and save lives. Everything is trained in the Cabin crew training institute in India and therefore once you get your name enrolled, you can receive the apt knowledge.
So definitely it is not a waitressing duty.
Myth #2: Cabin Crew members should be Gorgeous, have proper shape and look young:
Truth is training and technical knowledge matter more than you physique and looks.
If you have made proper research this words will never make any difference, as Bette Nash is the oldest attendant who is above 80s. She is incredibly confident, has a great personality and passion to remain a part of her job.
There is no need to look good, but the cabin crew member should be properly groomed, agreeable and presentable. Presently the companies are in requirement of a fit and healthy professional.
So when somebody says that you need to have a great physique and all, do correct them with your knowledge. You only need to be well-groomed and presentable.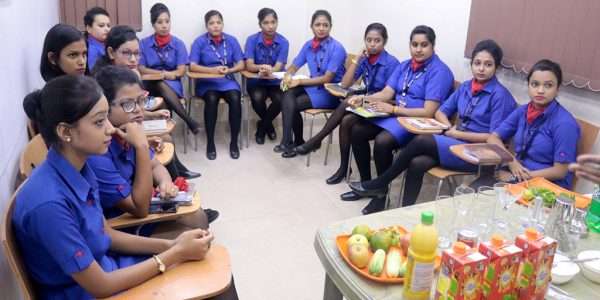 Myth #3: Flight attendant is a job for women, not for men:
Truth is it is a career for both men and women.
Previously, it used to be a career for women not men, but not it is a career for all. Currently, this is an opportunity got both men and women. As usual, you need to be properly groomed and presentable.
Everyone irrespective of their gender can grow their career as a flight attendant.
So now that you have known the misconception or myth associated with cabin crew career, consider making your own decision. If you are willing to grow in this industry, consider taking cabin crew training course just to make sure that you are able to reach the success.