June 11, 2019
So, you too have finally realized that Becoming an Air hostess is a one-way ticket to a life of adventure and excitement?
I mean, in which job do you meet so many new people, travel to distanft lands, live in Five-star hotels and well its not a trade secret anymore, get flight benefits?
The air hostesses do look happy, don't they? Now You know its genuine happiness.
This blog post is dedicated to all those who want to fly high and make a career in the Aviation Sector.
Today, I'd like to give you every detail that you need to become an Airhostess.
Air Hostess Qualifications/Eligibility:
Educational Qualifications: The minimum educational qualification to get Air Hostess Jobs is 10+2. It is also one of the few jobs which can be pursued just after passing from Higher Secondary School.
Although you can get an air hostess job just after passing your 10
th
Board exam, it is a well-known fact and a poorly kept industry secret, that your job prospects improve if you join after completing your 10+2.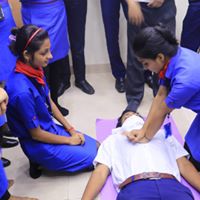 Age: The industry norm basically says that Academies prefer candidates of age groups 17 to 26.
However, different Academies have different age limit guidelines — a detailed list of Age limit required as per various agencies:
| | |
| --- | --- |
| AIRLINE | Minimum Age Required |
| Air India | 18 |
| Etihad | 21 |
| Singapore Airlines | 18 |
Medical Requirements:
Air hostesses are your Go-To problem solvers cum ninja rescuers when you are thousands of kilometers up in the air, and due to the critical nature of the job, the candidates must have a clear history when it comes to mental illness. Eyesight requirement is 6/9. And, candidates should not have any major disease which might get in the way of their work.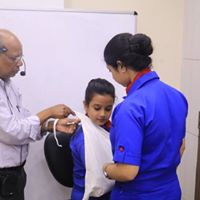 Physical Standards:
As Air hostess is a very prestigious and glamorous job, there are some set Physical standards which are required if you want to pursue this profession.
The minimum height required is 5.2" or 157cm for women and 5.7" or 170cm for men.
The weight of the candidate should be proportionate to their height and their complexion should be clear. All in all, you should get physically fit (not only to lead a healthy life) but in order to improve your chances of success.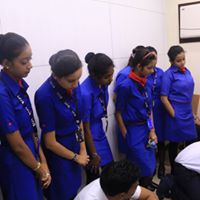 Behavioral Skills Required:
Apart from tangible qualifications, there are also some behavioral/linguistic aspects which are considered critical in the Air hostess Profession:
Personality – Patience is a virtue and also a good personality trait. Candidates with a pleasing personality are given higher preference in this career option. So, try to rein in your inner rule-breaker if you want to work in this industry.
Attitude

– A flight is a potpourri of emotions; People from different countries, ethnicity, linguistic preference, and temperament come together in a closed metal box with limited leg space, in order to maintain order – an Air hostess must have a positive attitude.

Work Ethic – Sometimes your work will take you to the clear skies of Amsterdam and sometimes you'll be working late at night in a flight to the scorching heat of Rajasthan. It becomes critical for you to have a disciplined work ethic, and you should be willing to work long hours.
Communication Skills – Command over different languages is very important in order to handle the passengers onboard.
Presence of Mind – In case of Emergency landing or turbulence, it becomes essential that the air hostesses maintain their composure and know precisely how a situation should be dealt with.
Air Hostess Salary:
Now, let's talk about money – As you must have noticed – we don't live in a perfect utopia where there are no rents to be paid.
In the real world, we need to worry about money, but our worries get a little less alarming with the Air hostess job, as Aviation Industry believes in paying its employees well.
Salary of an Air Hostess is also dependent on several other factors, such as:
Airline Type

Work Experience

Profile of the Institute they passed out from
If you work in domestic airlines, you can earn up to Rs. 25000 – Rs.40000, after advancement into senior positions you can be paid up to Rs. 50000 to Rs 75000. Also.
Private Airlines are also known to pay Rs 2 Lakh per month.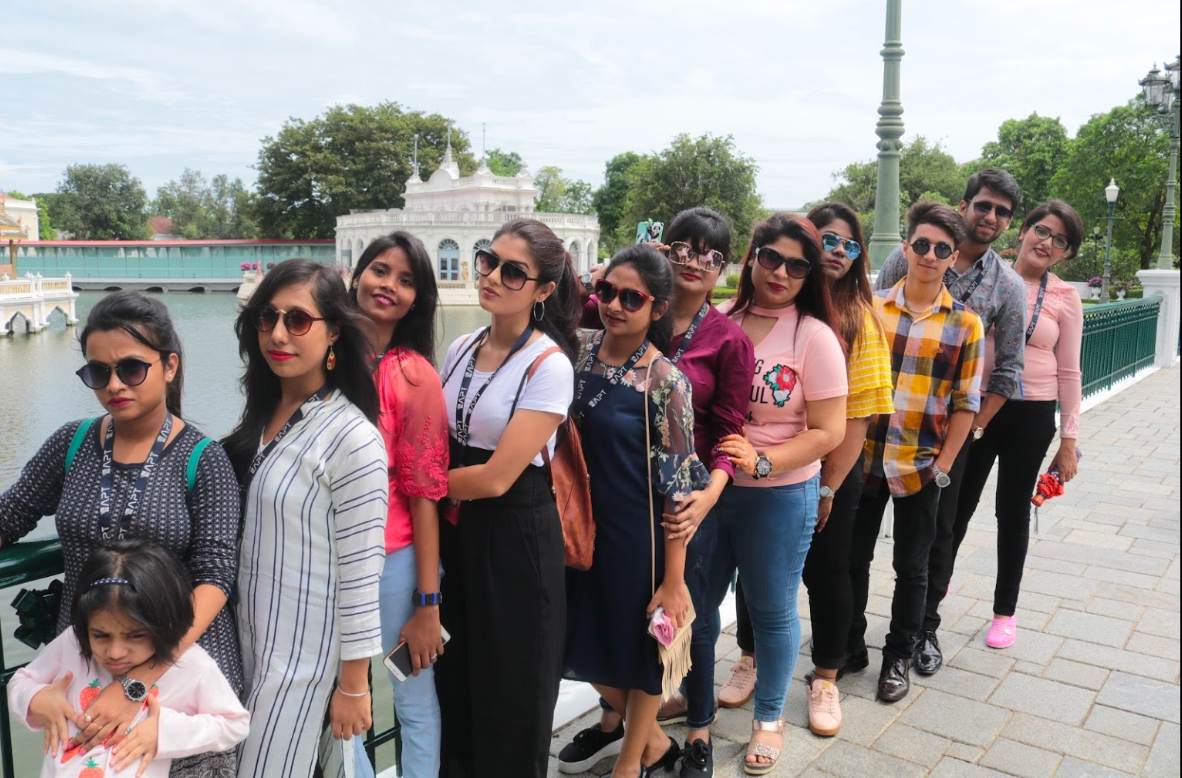 Air Hostess Training Fees:
The training fees of various institutes vary depending on the quality of the course and training material.
The fees charged by various institutes are not set in stone and are determined based on the following factors:
Type of Institute (Government, Private, Aided etc.)

Location of the Institute

Status and rating of the Institute

Scholarship status

Length of the Course

Type of the course
Air Hostess Course:
Basically, there are 3 types of courses available if you want to pursue a career as an Air Hostess:
Certificate Course – The certificate course is relevant to those who wish to start their career after completing 10+2, The training for the course would last for 6 to 12 months, and if time is an issue, then you can also pursue fast track courses which last for a minimum of 3 months.
The course focuses on areas such as –
Introduction to Food and beverages management

Improving Communication skills

Improving Hospitality skills

Understanding the nuisance of Flight etiquette

Performance of Flight operations (announcement, demos, etc)

Understanding Safety precautions

Learning First-Aid techniques
Diploma Course – 10+2 Candidates, can also undertake a Diploma course and the Graduates get the opportunity to join the Post Graduate Diploma Course, both of which are 1 year long courses.
Here is the list of diploma/PG diploma courses-
If you are interested in only the job of Air Hostess then you should do a Diploma in Air Hostess training, but if you want to keep your options open you might want to pursue a Diploma in Hospitality.
Degree Course – Candidates also get an opportunity to join a 3-year Air Hostess Degree course, which is the best option if you want to play in the big leagues.
Here is the list of Degree courses-
Bachelor of Hospitality and Travel Management

Bachelor of Science (Air Hostess Training)

Bachelor of Science (Aviation)

Bachelor of Travel and Tourism Management
Air Hostess Recruitment Process: The Recruitment process is divided mainly into 3 crucial stages:
Written Examination – It's a truth universally acknowledged that no process could start without giving a written exam.

And, In order to get admitted, you need to get tested for Aptitude and Reasoning.

The exam pattern is quite similar to other entrance exams and consists of Multiple Choice Questions.
Group Discussions (GD) – This stage tests your Presence of mind, communication skills, attitude, and leadership qualities. (One Friendly Tip – Keep an open mind)
Personal Interview – This is the final stage which can either make or break your chances of selection. Calling it the most crucial stage won't be an overstatement. The main aim of this stage is to test your entire personality. If you crack this stage, then you are on your way to a successful career in the Aviation
Air Hostess for Male:
Men and Women both can do Air Hostess job – Male Air Hostesses are usually called Stewards. And they go through a similar process as that of a female Air Hostesses.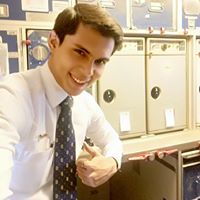 Air Hostess Recruitment Companies:
Once you are done with your training process, you are likely to meet the following companies in the placement process:
Busting the Myth of Being an Airhostess:
From Bollywood movies to society's stereotypes, no matter which perception you were subjected to, it's time to break the age-old Air Hostess myth.
An Air Hostess's duty is not just limited to serving food and drinks. They are responsible for a host of different tasks and here are some of the main functions performed by them, They have a lot of in-flight responsibilities, such as–
Take care of in-flight announcements and inter-department

Ensure the safety of passengers.

Ensure the comfort of passengers

Help passengers on board, assisting them with their luggage, seats, etc

Provide food, reading material, blankets, and other such items to passengers

Explain= safety procedures to passengers

Assist passengers during times of emergency/distress
On Ground Responsibilities
Now, there are also some tasks just before boarding which comes under the purview of Air hostesses:
Making sure the emergency and the medical kits are present in the aircraft.

Checking that sufficient meals and drinks are accessible on the plane

Greeting the passengers and checking their tickets.

Checking that the seat belts of passengers

Explaining the passengers about the emergency kit and emergency exit.

Informing the pilot when the plane is prepared to take off.
Conclusion: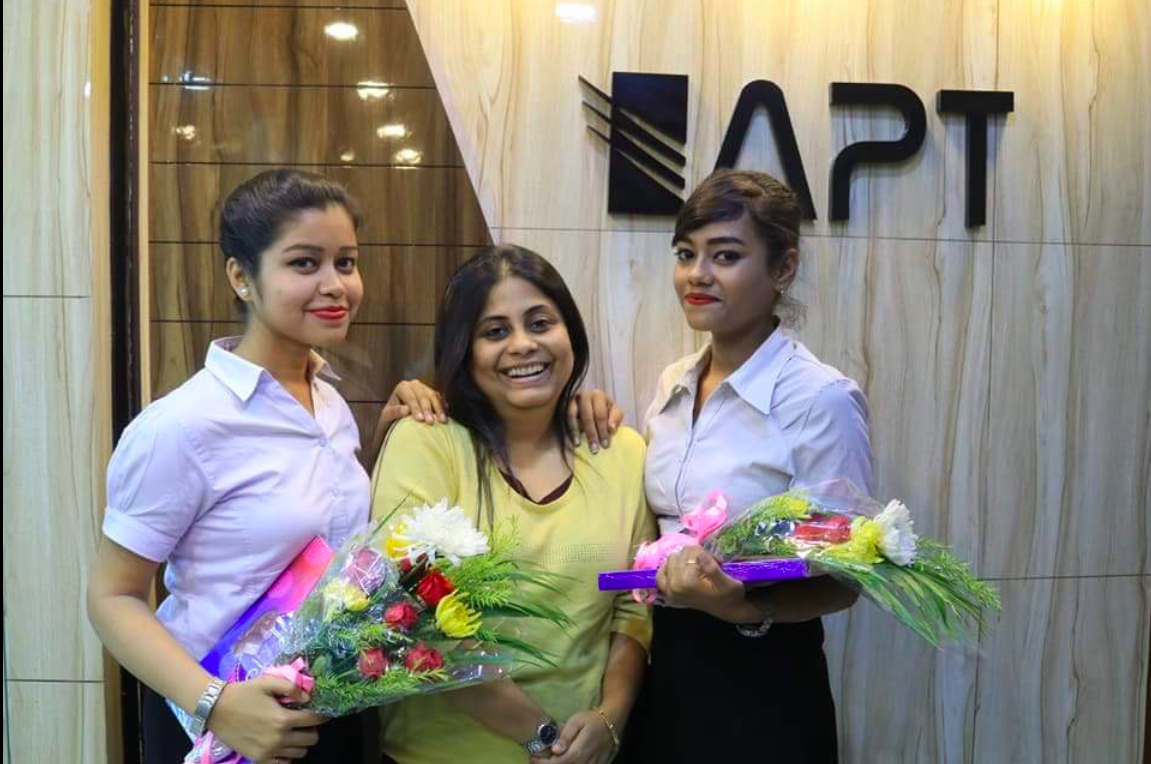 Hopefully, now you have a clear Idea of what you need to know/do in order to become an Air Hostess.
Now, I cannot emphasize it enough, but finding a good Air Hostess Academy is extremely critical for your personal brand and your overall success in this industry and if you want my advice, I would suggest – choosing APT (Applied Professional Training Institute in Kolkata.)
APT has a track record of achieving 100% placements for the past 8 years.
The difference between APT and the other institutes is that APT believes in providing both classrooms as well as practical learning. They also develop a personalized training program for every student, based on their strengths and weaknesses.
They have a unique Thailand immersion Program which focuses on cultural exchange and interaction with students from different countries.
It will also be good for you to gain Hands-on experience which APT provides. But, don't just go by my word, you can also go through their website
https

://www.aptadvantage.com/
and make your own informed decision.
So, what are you waiting for? The Hardest part is done, the decision is made, now you just have to follow the path.
Go follow your passion.
The Sky Awaits you.