It is not easy at all to fulfill your dreams of getting a respectful position in the airline industry. You require passing several exams and tests and full up tons of applications, which eventually leads to a challenging interview procedure. Only if you are successful in convincing, then you can go ahead to fulfilling your dreams. Your very first step is to get enrolled in the air hostess training offered by the institutes.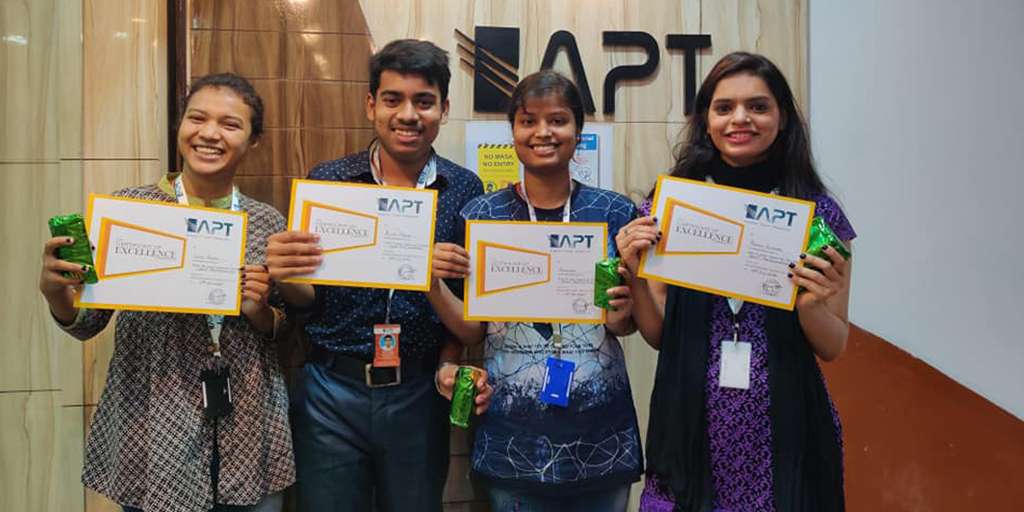 Even more, than this, since most of the young people have this misconception in their mind that it is a desirable and glamorous career, most of them fail to convince the airlines to hire them. Besides, almost thousands will be competing against you, and therefore knowledge is the utmost need. When you have the knowledge and aim, you can stay assured that you will be able to crack the interview in one go.
Therefore to improve the chances of acquiring success, there is a need for outing the best step forward. You need to prepare yourself for this interview process before you actually hit the interview floor.
In order to help you in the process, today, we will get these common questions ready, along with the desirable answers. Hopefully, this will become helpful for you.
What knowledge do you have about the airline?
When your potential employers are asking such questions, they are actually checking if you have done the homework. Before applying for an airline, you need to make sure that you are doing the right and comprehensive market research. The employers would like you to have comprehensive details of the candidates and their enthusiasm.
If you are thinking about the things you should know about the airline, you should focus on the operational features like the total number of aircraft owned by them, the routes, and future goals. All the information about the airline can be gained from the website of the airline. Make sure you do a Google Search and check-in details about the website.
Besides, the best idea is to mention the company's positive aspects, which you find on their website or magazine or news. All you need to keep yourself updated about their latest news and changes: only this will help you to plan a bright future.
Why do you choose us?
Even when you are a prime reason for getting a job is the financial backup, it is never a great choice to answer this way. Rather, you should mostly focus on professional growth opportunities that this airline has to offer you. This will showcase the need for growth as a professional in you in front of the employers. For example, mention the reputation of the airline and how they were great at seamlessly managing it. You can explain the airline's work opportunity and how working for them will be a great trigger for your career.
Of course, you should always talk about the best part of this industry; otherwise, it might sound extremely scripted. You can talk about traveling advantages and offering you the opportunity to see the world. Remember to use the benefits of this industry, which goes with this company.
Where do you find yourself in the next five years?
This is one of the most common questions asked by employers from different genres. However, in the airline industry, where there are tons of employees with high turnover, you are asked this question to check your mental stability with the airline. They want to ensure that you will stick around no matter what.
After all, it is a common trait among the new cabin crew members to gain experience and then jump to the bigger industries that fly in exotic routes. Even when you have such plans in your long term, admitting this to the interview is foolish. With an air hostess training institute like APT, you will be able to get better knowledge about the answers. 
Instead, focus on learning, growing, and improving your staying in these airlines. You can mention how confident you are about becoming a part of this airline. This can convince the interviewer about how committed you are and will be in the future. Always how your capability and the return you can give.
What do you think are your strengths?
As an answer to this, the first thing you need to do is know the key skills required to become a part of this industry. Consider taking a look at the personality traits you have gained from the training and surely answer appropriately.
For example, air hostesses require dealing with several passengers every day. Everyone has their individual needs and comes from a different cultural background. Therefore such a situation demands are being a great communicator, handling different requests at a time, and when necessary, you can diffuse situations.
You also need to show your capability of paying attention to the details and teamwork skills by maintaining the work ethics.
What are you good at working in a team or working alone?
When it comes to cabin crew interview, your answer should be very particular and obvious.
In the cabin crew job role, there is a need for working in a team. Since this is customer service, the success clearly depends on how you can handle a smooth operation. All you need is to convince the interviewer that you have the ability to work in a team and capable of working with different personalities. Since these companies prioritize their customers, you have to make sure to answer in a proper manner.
Do not mention that you are better alone, but you can say like being a team. You have the ability to ensure meeting your individual professional needs. Since it is mostly about customer service, all you need is to show your ability to work in a team.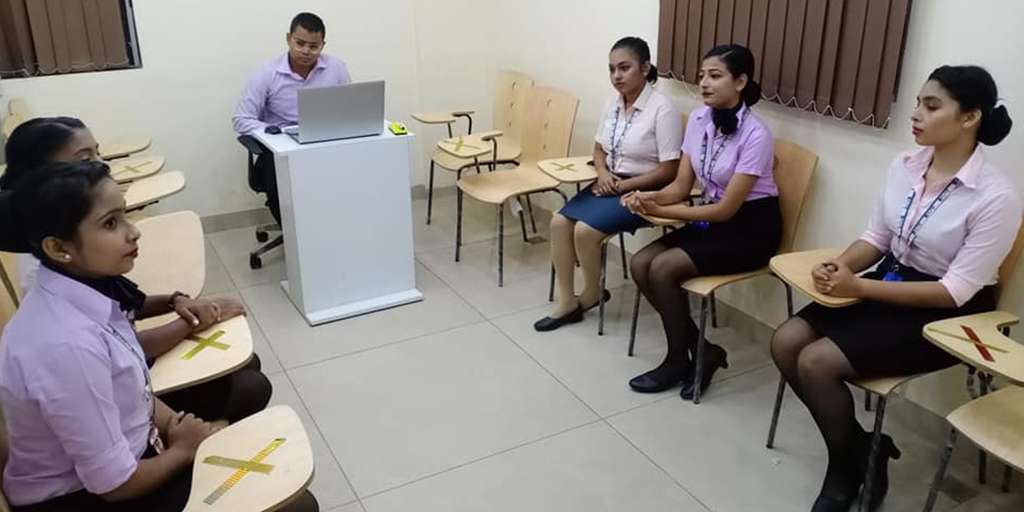 Bottom Line:
Ultimately in the air hostess interview, you will need to make sure to answer every question in a manner that shows your ability to work in a team and your mental stability to work for this airline. Your skill and enthusiasm will add to the answer.
Therefore, the first thing you need to do is enroll in the air hostess training institute and complete the training. This will make it helpful for you to understand the need of these employers. 
APT can be the right choice for you if you search for a great air hostess training institute.