So, you are dreaming of becoming a part of the aviation industry. Well then before anything you should know that it is not a red carpet walk as it seems. Not only you need to have the educational qualifications, but also it requires filling several application forms. Certification from an air hostess institute is a must when you are planning to sit for an interview. Lastly, even when you pass all of these steps, you need to qualify for the most difficult phase – the interview.
Well, this is not the worst phase as most of the men and women have a perception that this is a glamorous and desirable career. They are likely able to complete with the others. Since there are thousands of candidates throughout the world, unless candidates have the aptitude, they are not eligible for the position.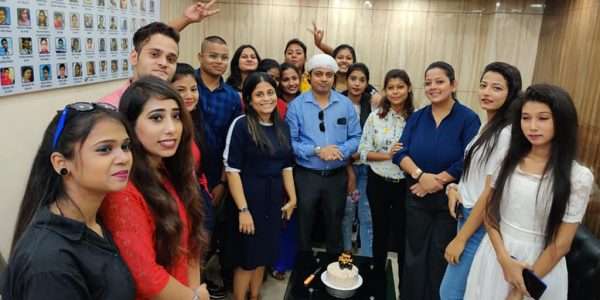 Therefore just to ease your path a little bit and improve the rate of success, there is a need for putting the best foot forward. You need to prepare yourself for the interview procedure and therefore here we will check some of the most common things asked in the interview with the candidates.
Do You Have Any Knowledge About Our Airline?
This is a question with which your potential employer will be checking if you have researched their company that you are willing to join. You need to make sure that you have done in-depth research about the company and know everything about them. Therefore, when you are choosing an airline and going to face the interview, make proper company research.
Some of the most crucial things that you should know comprises of the operational features of airlines like the number of aircraft that the company owns, the flight routes, and their future plans. You will be able to find detailed information by researching about them in detail from their website.
Consider telling them if they have found anything positive and great compared to the other airline. The air hostess training institute that you will be choosing, if they offer placements, they will prepare you for the interview as well. This way you can have knowledge about the airline as well.
Even when you have chosen the airline for the great salary provided by them, it is definitely not a good idea to reveal it to the employers. Instead, you should focus on what the airline has to offer in terms of professional growth and to the employees. For example, it can be great to mention the way the airline has managed to improve its reputation and offering unmatched customer service.
Of course, you can also talk about the way it allows you to travel across the world but you also need to keep in mind that this is an advantage. This is something that any other airline will offer. Therefore it is a great choice to focus on finding opportunities in terms of professional growth.
Where Do You See Yourself In The Next Few Years?
This is probably one of the most common questions that are being asked by the employers from every genre. However, when you are in the airline industry with a huge turnover, the employer needs to know how long you have the plan of sticking in the industry. After all, unlike any other, you will probably start with the airline and gain experience and then jump to a bigger brand. So make sure you provide with a good and satisfying answer to them.
You can also talk about the way you can focus on learning, improving, and growing yourself in the industry. You also can mention about the confidence you have in the airline you are joining. All you need is to convince and assure them that you will stay committed to them.
To see from the professional aspect, there is always a need for serving for a few years before you plan to shift.
What Are Your Strong Points?
In order to answer this question with a convincing tone the very first thing you need to do is to comprehend the personality traits and key skills required for the airlines. If you have the idea of actually what the airline is looking for, you can answer properly. You can also tell the skills that you have acquired from the air hostess training institute.
Suppose, if their prime agenda for the air hostesses or hosts is to deal with more than hundreds of passengers every day, your answer should be customer oriented. When they want each passenger to be personally taken care of like their demands, cultural backgrounds, and needs, then your strength should be capable of handling requests, excellent communicators, and taking care of different types of situations.
Your answer should revolve around displaying your capability of providing attention to the details, teamwork skills, and great work ethics.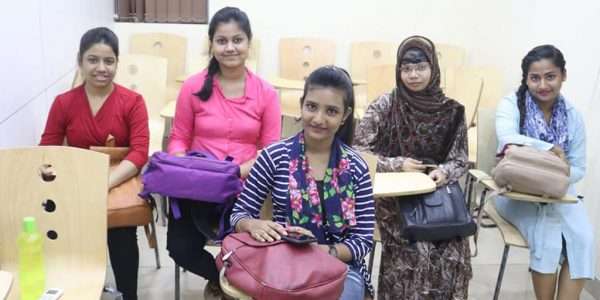 Are You Comfortable Working In A Team Or Alone?
You definitely have a clear knowledge about the answer you need to provide. When it is about working as in air hostess, the prime need is to be comfortable working in a team. The airline works by team operation that takes care of the customers and ensures a smooth running of flights.
Therefore, you will need to convince the employers that you have the capability to work as a part of a huge team. You also need to convince that you can easily work with different personalities and ensure offering the best customer service.
However, do not completely show that you cannot work independently. The reason is that most of the airlines want their employees to have the ability to work with a team and also independently when required.
Even when this question irrelevant, but understanding the hobbies is a way to understand your personality. Therefore rather than telling something weird make sure you include something which involves people. Something that shows your leadership quality and team working can become a great choice.
For an example, you can tell you love hosting parties and take care of the members. You are pretty good at making sure that people coming to your party are comfortable and happy.
Bottom Line: To conclude, it is always suggested to make thorough research about the airline if you want to convince them. Moreover, being confident about you and taking the air hostess course seriously will do every other thing required for the profession.