When you have decided to become a cabin crew member, you definitely have taken an in-depth look on the pros cons of it. No doubt that everyone around you interested in becoming a cabin crew member will be telling you about the advantages, but knowing the challenges is again a need just to make sure that you step into the platform after knowing about it in details.
So before we jump into the challenges which you need to overcome, let us quickly have look at the most common advantages of working as a cabin crew member. Of course, there will be challenges in every platform and overcoming that and going up in the ladder is what makes a successful person.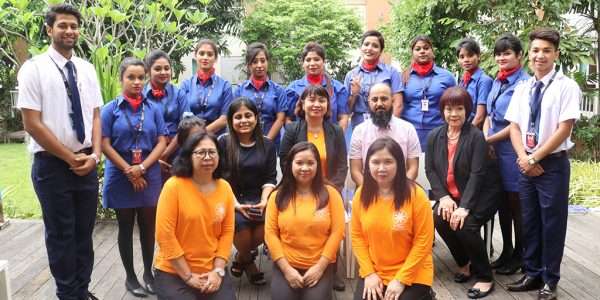 A brief look at the advantages of working as a cabin crew member:
High salaried job: This is one of such professional ground that offers you with high salaried job even at the very first place. Even as a fresher you get even more than other jobs.
Huge potential for growth: There is no doubt that aviation industry is right now from the top three most demanding markets. If you want to grow in the market, this profile offers you with unmatched potential to grow.
No Monotony: There is no doubt that unlike any other jobs where you get bored after a few time, becoming a cabin crew member will never let you face such monotony as you will meet hundreds of new people and know the different cultures. No monotony is no way a part if your life with cabin crew profession.
You are able to fly: One of the most common reasons that drive people to this profession is its providing the members with the freedom to fly across the world without paying anything.
Great chance for makeover: When you choose this platform, you certainly need to take the cabin crew training and hence you get to know the way to groom yourself, as it a part of the training.
So, now that you have taken a look at the advantages of the cabin crew members, you should also know the challenges that they had to face. So let's check:
Challenges faced by the cabin crew members:
All the airlines will not have the same criteria:
You need to know that the airline industry has only a few things in common as different airlines look for different values. Since the core value differs a lot from one airline to another, you therefore need to prepare yourself on that basis so that you get recruited in your desirable company.
You need to handle arrogant passengers:
Well, probably you know this by know that when you are a cabin crew member, you need to handle different types of passenger boarding the plane. You cannot be rude to them no matter how they behave. Keeping your calm and being polite is extremely important. So this is one o the few challenges that most cannot handle.
If you can keep your calm and be polite, you can go higher and never have to look back.
You might have to work in stretch:
There is no doubt that you have to work as per the schedule of the place. If there are weather issues and the airline decides to delay, you have to stretch and this can be a common situation. So if you give up, you lose the race, but if you don't, you succeed in your job and improve the chances of going higher.
You need to handle medical cases like a pro:
This is one of the most challenging situations faced by the cabin crew members. Since medical cases are pretty risky to handle as it is related to someone's life and therefore unless you are a pro, you will not be able to handle. However, your cabin crew training course will also include such things so that if certain situation arrives, you will be able to take the rightful action.
You might need to fight against a bad situation:
You often have heard about a plane being hijacked and faced bad situation and therefore you are the one responsible to take care of your passengers. Since you are trained to check passengers and if you suspect anything, you require conveying immediately. So no matter how many flights you are following up, you need to be very vigilant.
You will the one to handle the situation and ensure safety of other passengers on board.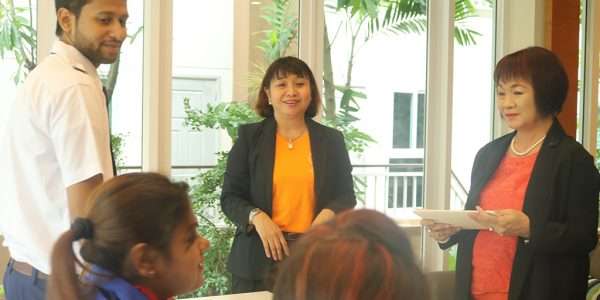 Bottom Line: 
So now that you have read the advantages along with the challenges of being a cabin crew member, you must be aware of the hard work that they do each and every day. Undoubtedly they are rewarded with high salaries and free tickets, but if you are able to take such challenges, you can consider going for the cabin crew training institute in India and get properly trained for the job.
If you are in search for such an institute, you can get in touch with APT as they have the trainers and courses to offer the training and educated to the aspiring students. So get in touch with them for a successful career.