Your visit to this page makes it pretty clear that you want to become an air hostess. No doubt that becoming an air hostess is one of the most common dreams of women, but due to several challenges, they compromise their dreams. Well, no more, as now you can find a great air hostess training institute in Kolkata that can proffer you with apt information. 
The young generation is not looking for a conventional career, as they want something different from their lives. Becoming an air hostess is not only about earning money, but it is also about enjoying your career and seek endless opportunities.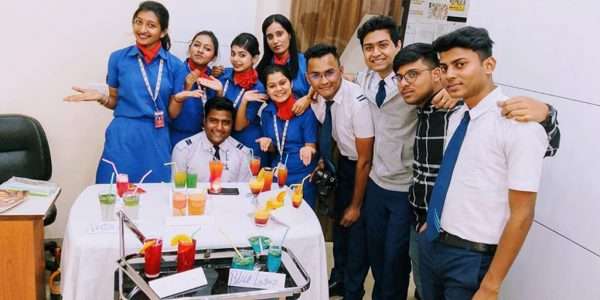 Air hostess is a part of the aviation industry and is one of the growing industries compared to any other sectors. This makes it clear that the students will never face a situation where they are eligible, but there is no job. Countless opportunities, unmatched growth and great payoff, make air hostess one of the most chosen sectors for the aspiring students.
So let us have a look at what the air hostess job has for you:
To start with, exciting payoffs:
One of the prime reasons and of course an advantage of pursuing the air hostess course is you will be able to start your job with a great payoff. Not only your in-hand salary is all, as you will be provided with opportunities to earn more by the side. Not all airlines offer the same payoff, but you can expect it to be great. However, for international airlines, it is beyond expectations.
So to earn huge, this is definitely a great choice.
Complimentary benefits:
Not every sector offer benefits along with your salary, but air hostess does. There are several airlines that offer discounts to your family members, and hence they can fly without paying huge. Besides, one of the major advantages of the air hostess includes food discounts, transportation and accommodation which is way higher than any other job profile.
Meet new people:
This does not require any introduction as an air hostess is one such professional that will take you different places without any spending a penny. Becoming an air hostess is about interacting with new people with whom you can interact, besides, with every passing day you get to know a new thing from new people which you can implement in our real life.
Isn't it exciting? Life becomes great without being monotonous.
Get to know new cultures:
Travelling to different places is something where you get exposure to new cultures. As the aviation career is all about moving to new places. You get to experience new cultures. This is not only about fun, but it will improve your knowledge.
Luxurious accommodation:
International and domestic travels are the prime part of this professional. As air hostesses are always on their feet, companies offer accommodation for them. Not only this is one of those professionals that offer vacation to go for a tour, but also offer luxurious accommodation.
Personal Development:
In the course offered air hostess institute, there will be a section for the personal grooming session. This is one of those very few classes that is offered to the air hostesses for grooming. Since you have to talk and make other passengers feel comfortable, there is always a need for having an amiable, appealing and engaging personality. Not only your skills get developed, but also you get to develop in this entire course.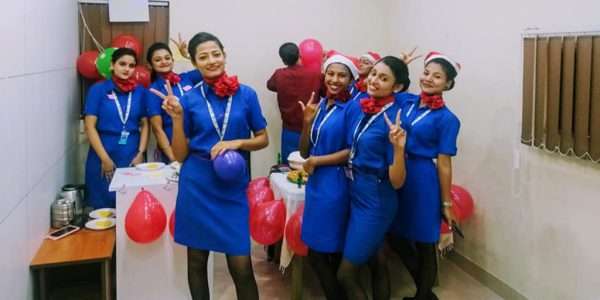 Glamorous job:
Not all of us are blessed with such an exciting job life. Unlike other 9 to 5 boring, monotonous jobs, the air hostess is all about excitement. You get to work in shift, you have to dress up and look good, and you can fly to different places. What more do you want from your job? Air hostess is certainly the perfect choice for the youngsters.
Probably by now, you are highly excited to become an air hostess. Well, undoubtedly a great choice but primarily to become a part of this industry consider taking the air hostess course from Apt today to enjoy a successful and rewarding career.