Being an air hostess or flight steward is a dream job of almost every woman aspirant. You will witness an amazing excitement by pursuing this dream job. Suppose you carry a pleasant disposition and hold minimum criteria that most of the institutes look for. In that case, you should opt for a specific aviation institute that loves to nurture the aspirants' passion and offer them an incredible journey. A right attitude, minimum skills and qualification, and proper training can lead you to a career in the cabin crew of commercial planes as an air hostess or steward.
But before getting a suitable job, you must crack the interview and establish satisfactory work. Through this article, we will try to solve the nature of the interview and mistakes we should avoid. Although if you have an air hostess institute which deals with appropriate air hostess training, you should get all the crucial information related to the interview.
When you have taken admission in the air hostess training institute in Kolkata from the best trainer, chances are there you will crack the interview. However, despite knowing everything, several times the candidates fail.
Have you ever experienced something like you have reached your final stage but even when you have the knowledge and skill, you couldn't make up for it?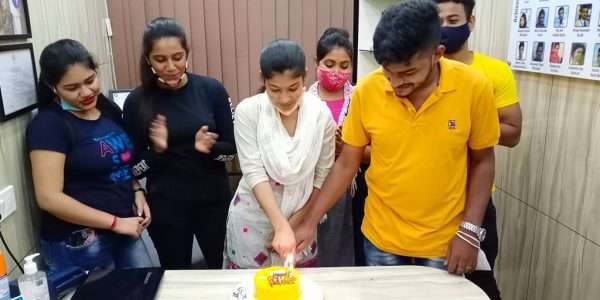 If something like this has happened, don't feel disappointed. It happens to the newcomers. Most of the time we feel we know everything about the industry and hence we will crack the interview, but the problem is the cabin crew interviews are not that easy. This is because not only are the skills assessed but also they check your body language, attitude, and behavior.
Rejection sucks! Indeed, very hard to absorb. But it is also the only thing that helps us to learn.
All you need is to replay the conversation that you have with the interviewer in your head. Try to remember each and every action or word you said. This might become helpful to figure out what actually went wrong.
Remember, everyone sucks initially therefore don't be too harsh or judgemental on yourself. Maybe the time isn't right or you have been making mistakes… However, now or then, the more you prepare or practice, the more you become a skilled one.
You might have used a lot of your memory but could find the mistakes that might have wasted your effort, here is a blog that can be valuable for you. Here we will find out some of the most popular mistakes that candidates make which costs them snatching their dreams away.
You have to remember, that at least you have to try, the rest of the thing depends on your luck but you should give your 100%.
So. Let's start with the mistakes that probably are the biggest reason to be rejected!
Your Entrance:
You may have to be more concerned regarding your entry. If you are selected for the interview, try to practice the entrance as much as possible. Remember, interviewers pay a lot of attention to your entrance. People will judge you when you enter, especially when it comes to the air hostess or cabin crew interview. Your first encounter with your interviewer will be a warm handshake but right now during this unprecedented situation, we do have to avoid the physical touch, so at least start with a good morning, good afternoon or good evening when you have entered the room. You must show your confidence and friendliness while wishing them or greeting them. Moreover, the important part is you should wait until the interviewer asks you to sit down. When you enter the room, you just can't jump on the chair you are looking at. That would be granted as bad manners.
You give them a weak handshake:
That would be the biggest mistake you will make. You must be concerned about many things including a proper handshake. When you meet the interviewer for the first time, the first thing that you do is shake hands with them, this is the very first thing that every candidate should focus on. When you make a good first encounter, chances are there that you put the best steps forward which will eventually add to your profile.
Show them how confident you are in your skin and skill with a firm handshake. This is because when you have a weak handshake, you actually represent that you are incapable. Therefore, stay firm and shake your hands with confidence.
Negative Body language:
You must keep in mind your posture as it is strongly judged by the recruiters. Do not slouch or cross your legs or fold your arms. These are some of the most negative body attributes that you can do.
When you have positive body language and you are confident, you must showcase it through your body language. It can be best if you don't use any hand gestures when you are talking. Keeping eye contact along with keeping your head nodding, showcases that you are confident and a great listener.
Make sure that you show that you feel privileged to come here and meet the recruiters as you have always wanted to become a part of this airline. Stay relaxed and keep the smile on your face as this is also a need of the ground.
Unprofessional email address
When you are appearing in a professional interview, not a creative one! You must grant the seriousness about the whole thing, so everything will be observed by the recruiters and your email address too. So, be aware that your e-mail address will be professional and not like loveforhim or blackpanther etc. Your email address should start with a first name and end with some digits or last name. No company will let their clients in the hands of a person who uses this kind of unprofessional address in an official way? Never. Make sure that you have a valid and professional mail address that readily impresses the recruiters. So, no writing 'HelloKitty'or 'Robocop's Çaptain America''. Why is a robocop want to be an air hostess right?
Unprofessional photos attached to your CV
A big No to selfies, photographs made in front of your house, at beach or vacation, on bed or sofa. A complete professional photograph is entertaining in any professional field, if you think that you're going to be an air hostess, so you need to have a creative photo on your cv, that's completely wrong. If you are very bothered about your job, you must focus on every detail.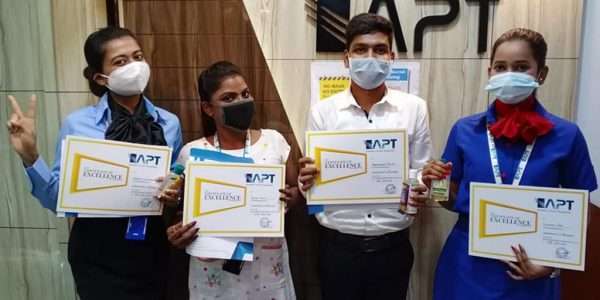 You need to have a professional photo that means you have a color background that also has to be solid. Preferably white or blue and you have to wear business attire. (Jacket, white shirt, skirt-women/trousers-men, shoes for the suite). That would be the perfect professional photograph for a cabin crew or air hostess interview.
One word responses:
When the interviewer is asking the questions, make sure you listen and give proper answers. Also, the answers should not be in just "yes" or "no". make sure you keep talking and offer comprehensive answers to their questions as it helps in building great rapport.
For example, if the question is "You have written that you take interest and throw parties" then your answer should not be like a simple "Yes", rather you can say in this manner, "Yes, I do. Since childhood, I have seen my mom having an interest in parties and how she has been handling her guests with poise and a clean way. Perhaps, this habit in me has been inherited from my mom." Remember to keep a smile on your face all the while.
Bottom Line:
You need to be calm and cool during the process of the interview, remember your body language will talk and first impression is the last impression. So, whenever you are taking the lessons from the air hostess training institute in Kolkata, try to absorb all the things related to the interview. Hope this article has given a compact information and has been helpful to the aspirants who are dreaming to achieve a wonderful journey.