If you love to think something individual does not like to entertain or bind your life within a 9-5 pm job, your future is waiting for something different! Many aspirants' do not accept the usual career opportunity that could offer them a simple yet successful, because they are born to do something unusual. And for them, the aviation industry is perfect.
Needless to say, that career in the aviation industry is a highly unusual experiment that could lead to a bright and sophisticated future one aspirant could ever think of! But this is completely curated for passionate and dedicated aspirants who love to traverse the whole world and are optimistic about career growth but in a different way.
Thus, aviation management courses in Kolkata are there to help you understand the basic features of the industry that involves several platforms such as cabin crew, ground staff, hospitality, airport management. Ticketing service, travel & tour, and more.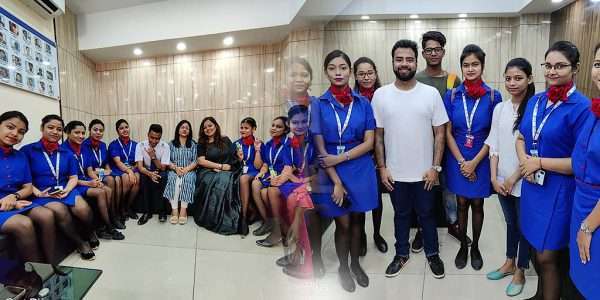 So, are you ready to dive into the pool of aviation opportunities?
The activities of aviation management
Aviation management involves plenty of pilot training opportunities, project management, air traffic control, aerodynamics, air cargo to logistics. You can find these vast segments only in this course. If you are obsessed with this industry but want to pursue your career in something different, you can get plenty of options by adopting this course.
You must have heard the saying, 'The sky's the limit.' Pilots and aviation aspirants are the ones who witness the thing happening.
What is Aviation Management?
Aviation Management is a course that resembles and just like any other management, though it sounds exciting and individual. It is all about the specialized education of management that represents the aviation sector properly. There could be various roles that can become one's dream job. To reach that goal, accomplish aviation management's passion, an aspirant first needs to find if she is suitable for this role.
Aviation Management generally holds different aspects of the course, such as information about the available course, aviation management opportunities in India and abroad, and more things. You need to get the idea thoroughly on these specific requirements for starting your career to go ahead with the management learning.
You need to understand that aviation is not bound or restricted to pilot training; it offers plenty of options through which you could proceed with your abrupt interest. This well-known field executes an opportunity to invent the process of blending management and business strategies with the ultimate aviation knowledge.
Let's take a deep insight into career opportunities by aviation management.
Aviation academy in Kolkata offers plenty of opportunities to gain after completing such courses in the institution. It provides you a combination of responsibility, various day-to-day working life, excellent employee benefits, and a good pay hike. These are possible through learning opportunities offered by the aviation training institute in Kolkata. However, you could find this task a little daunting initially. Still, if you are such a dedicated aspirant, you could see it as a most modest way to celebrate your upcoming benefits indeed. Also, some severe posts in the aviation industry could lead you to the ultimate destination.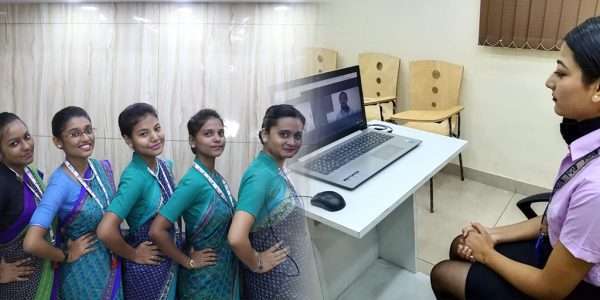 Aviation institute in Kolkata focuses on the core management parts.
Bachelors in Aviation Management
The Bachelors program will help you learn the fundamental courses related to the aviation management course. This course simplifies the aviation industry. Aviation law has been considered an integral part of the bachelors' program.
This specific course especially enlightens on encompassing both theoretical and practical aviation industry knowledge. This course is designed for four years and demands students to learn all business-related aspects of aviation management. This course is solely focused on the sections such as operations, marketing, accounting, sales, and public relations.
Moreover, if you are confident enough about and have a strong grasp of science, mathematics, computers, business, and economics, then voila, you are all set to go! As a bachelor student, you can get plenty of options, such as:
Business Law
Aviation Insurance
Corporate Finance
Airport Planning & Design
Airline Management
Aviation Labour Relations
Masters in Aviation Management
Masters or an MBA in Aviation Management offers you the greatest and broad idea on the theoretical stuff than the practical one. This degree ensures a deeper understanding of the airline and aerospace industries, which will help you nurture the basics of these essential courses. Besides a bachelor student who recently completed his graduation, a working professional can also apply to this program.
Each aspirant must undergo some severe training campaigns and experience and understand the individual skills to endorse in the practical field. This will eventually highlight the skills.
An MBA graduate can choose such following courses, such as:
Air Cargo & Logistics Management
Airline Operations/ Management
Decision Making
Business Policy
Global Information & Technology Management
Business Research Methods
These things can be supervised and covered while pursuing this course.
Aviation management requires every member to be highly ambitious and career-oriented. Thus the aspirants could witness a successful beginning of their career. The students and the members have to form a team and work as a cohesive unit, and this is the crucial ingredient of a bright aviation career.
A candidate who dedicatedly wants to serve the aviation industry must hold some particular skills to perform well on the job. They have to be a team player, a determinant, a reliable professional. The candidate also has to have a clear speech and voice and good health & physical fitness, and have technical skills and understanding. He must be polite and technically trained enough to handle any emergency issue or crisis.
A true aviation professional has the goodness of patience, punctuality, supervisory skills, critical thinking, and the owner of good presence in mind.
So, what job roles and career opportunities can you get from pursuing Aviation Management?
There are a lot of tasks that exist in the aviation industry that require proper skills and effort. Without hard work and intelligence, these tasks cannot be solved or completed. From aviation safety to airport marketing, each charge carries various kinds of responsibility. These jobs include several business, operations, and management aspects of aviation such as support, communications, leadership, and efficiency. These hardcore aspects are the most crucial part of management service that guide the students until their professionalism.
An aspirant can make her career on several grounds and find these career opportunities available in aviation management. These include trainer, territory manager, senior staff analyst, purchasing manager, customer relationship manager, and more. But apart from these, there are other crucial roles and responsibilities that can be taken care of by aviation management. Those are:
Cargo Operations Manager: This designation delivers crucial works and meets several challenges as they have to be responsible for administering tasks.
Cabin Crew or Air Hostess: It is one of the most prominent and most attractive aviation industry courses. Also, the sector has the natural capability to contribute several features of the industry.
Airport Traffic Controllers: Scheduling the flights are dependent on these respected traffic controllers. They play the most significant airline roles as they are the in-charge of instructing the arrival and take-offs of all flights.
Aviation Faculty: Candidates who are the niche in academic field expertise and like the educational platform rather than taking a profession they might find this role suitable and work as Aviation Professors.
Airline Ground Operation: It has been recognized as one of the promising career options. This specific profession can be adopted by completing an introductory aviation course.
Candidates who are eager to pursue aviation management must be responsible enough to handle such industry circumstances as this industry has been recognized as one of the preliminary sections worldwide.
Final Thoughts As aviation has become one of the most exciting and exciting platforms to explore adventure, students have become more obsessed with learning management.  Aviation management is a great platform to invent and experience all the most significant opportunities of this sector. So, enhance your career through the aviation academy in Kolkata that enlightens the aviation industry's practical facts and assists in bringing the most out of it. Happy flying!