A place where dream begins
Aviation industry has been witnessing a major upsurge in recent days. Despite having many challenging features, aspirants get still excited to learn and adapt the aviation features. Thus, air hostess jobs are quite familiar among the younger students. teenage students get more interested in the industry and they want to adhere to several opportunities during a worldwide experience.
Air hostess training institute in Kolkata brings the best professional course that embarks the journey and offers fruitful results. Aviation industry offers a huge benefit and a lot of opportunities for the cabin crew member specially. With higher remuneration and suitable chances to explore the whole world, the industry has witnessed a tremendous growth in the aviation sector in India in the past decade.
There are a number of air hostess training academies mushrooming all over India, but you can get the best learning facilities from air hostess training institute.
Today, we are going to have a detailed enlightenment on air hostess career possibilities and working conditions which you must know before pursuing the career.
Eligibility and Education Criteria
The foremost criteria of being anything and achieving a milestone is you have to be well attentive towards your career. Also, minimum education criteria is important to be successful in any journey. As far as eligibility is concerned, the air hostess training institute follows some strict rules to admit the concerned students. It depends entirely on the standard eligibility criterion that one needs to fulfill to become an air hostess, cabin crew staff, or airport manager. Whatever!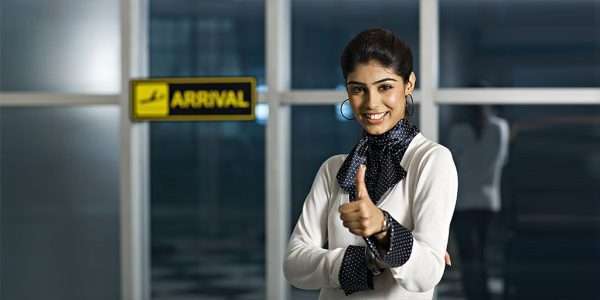 Although air hostess or cabin crew segment in aviation industry needs minimum criteria but you need to fulfill the aviation criteria must. Though educational platform doesn't not affect much on your profession but you need to be efficient with other skills and talents. The candidate who wants to pursue an aviation journey requires a qualified mark sheet of senior secondary examination. Air hostess academy looks for this minimum criterion. If you're going to pursue PG Air Hostess courses, you need to pass your graduation, which will be considered an added advantage. But you must hold these certificates before getting admission into those academies.
Age and Marital Status – The important segments
Generally, most airlines, be it domestic or international, prefer to recruit air hostesses within 18 years to 25 years. This is a general selection process worldwide. But this may vary to several airlines and their recruitment criteria because the age limit for becoming an air hostess depends upon the institutes' policy. Apart from the age limit, some airlines are strict about recruiting only unmarried staff. Again some airlines also allow married women. So, this is something that ultimately depends on the personal policies of each airline.
Along with these criteria, as an air hostess, you need to be concerned about other required skills. You have to have:
Interpersonal Skill
Good Communication Skill
Knowing two or more language considered an added skill
The ability to stay calm even during emergencies
Diplomatic Skill
Well-Aware of everything
Eye on Detail
Good Color Vision and Hearing Skill
Perfect Eyesight
Working condition of an air hostess
Air-hostess or flight steward has become one of the prime aviation industry sectors, especially for female aspirants. Becoming an air-hostess is almost teenagers' passion as it helps to traverse the whole world. This has been possible for the tremendous growth of the aviation industry, and they dynamically boost up the sector at a fast pace. The growth also leads to the increased development towards the career and job prospects.
This specific sector holds many responsibilities. Individuals who want to pursue their careers in this bright profession must follow some guidelines to be a responsible professional. Pursuing a career in the aviation industry might be a daunting task. Still, it helps to get a great scope to meet several professionals from different sectors and the aviation industry as well.
However, aspirants should remember that the competition is also getting difficult among the aspirants with the rising demand. This specific profession assists the person to be more dedicated towards her duty and responsible. To know and be well-aware of all the aviation industry features, you must enroll yourself into an aviation academy or air hostess training institute that will help you reach your dream.
But air hostesses or cabin crew members have to go through several challenging circumstances. Because aviation is not complete within such professionals. Air hostesses, also called the flight stewards, have to face difficult working conditions sometimes.
Such as:
Crazy Hours
The most absurd service timing on the planet. Aviation industry doesn't believe in any specific timing. So, the professionals are unknown about time timing most of the time. air hostesses or stewards have to work according to the shifts decided by airlines and they have to forget holidays, birthdays and special days and weekends. They need to accept the irregular schedules. An ordinary shift generally runs between 12 to 14 hour per day. According to several surveys, a typical air hostess flies in approximately 75 to 90 hours. This sounds really hectic!
The living in hotel
Of course flight stewards are sent to the luxurious hotels which they can enjoy, but when a flight is about to depart on a short notice, or delay or collide with some accidental emergencies, they need to choose to stay at the hotels located near the airport. For this, they really don't have many options but to obey the rules of the airlines they are working for. Most of the time, air hostesses have to stay either in hotels or in airlines, research also says that flight stewards spend approximately two to three nights every week in a hotel. The airlines are responsible to give them free meal allowances but the whole thing really gets hectic and monotonous sometimes!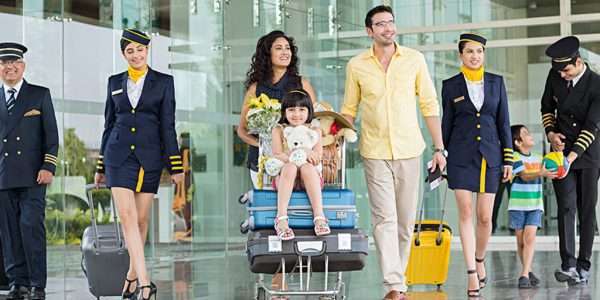 Cabin related consequences
Air hostesses or flight stewards are bound to be responsible regarding their job onboard. This regarding the cabin confinement as well. Most of the time they have to dedicate their work time in the confined area of the airplane. The service and the safety functions solely depend on them. Cabin pressurization and sleep are also the parts of their contribution. But cabin confinement also requires much safety as when dealing with overhead compartments, there is a tendency that the luggage may fall over their heads and can cause severe injury.
Handling emotional stress
The job requires emotional stress, because your duty is the ultimate responsibility and moreover, in this case, you are dealing with various types of passengers on board. Moreover, this is more like an emergency duty that has nothing to do with holidays, birthdays. Whatever happens, the cabin crew or air hostess must maintain their dignity and politeness with professionalism towards the passengers. Sometimes passengers are abusive, aggressive or drunk, in that case flight attendants have to look after all their consequences. Sometimes, the pattern of the work gets monotonous.
Research also says that "Frequent air travel involves the element of risk."  
Air-Hostess competencies to get admitted in institutions
There a number of colleges and academies exist to offer admissions to the young aspirants who dream to get a successful air-hostess. But it never ends up choosing a renowned institution; if you are serious about your passion, you need to be aware of some basic skill sets for the air-hostess institute in Kolkata.
Institutes that are distinguished and prominent in delivering outstanding training believe in the requirements and skill sets that an idea should possess to become a successful steward or air-hostess. Also, various air hostess training institute in Kolkata look for these specific criteria, such as:
Must have a pleasant, dynamic, and enthusiastic personality
Medically fit with the appropriate vision of 4/6. However, some airlines manage with the eyesight of 6/9 vision, but most airlines prefer a perfect 20/20 eyesight.
Good physique including height (157.5 centimeters for females and 170cm for males), proper measurement and hold right weight proportions
Should be within the age minimum 18 and maximum 26. However, the age limit is dependent on the individual airlines
The candidate should be unmarried.
The candidate must be eligible to procure an Indian Passport.
Make sure that there are no visible tattoos or piercings.
Suffering from any medical causes or advisable not to pursue training suffering from any cardiovascular, terminal illnesses, or mental illnesses
Dream to fly high!
So, despite many backlogs, becoming an air hostess is most teenagers' dream to pursue and achieve the goal. However, if you are dedicated enough towards your passion, you can surely overcome all the hurdles and witness a bright journey ahead. Moreover, air hostess training Kolkata, will properly guide you to achieve the ultimate result! So, why wait? Fly your wings today.