Are you dreaming of becoming a cabin crew? Well, this is indeed a great choice for the people who have been dreaming of earning good and enjoying a great lifestyle. Before you start taking the cabin crew training, you must have a look at the following section to know more.
Your landing on this page is a clear mark that you are striving hard to become a part of the cabin crew members. No doubt that when it comes to choosing an airline brand, Emirates is one of the very first names that hits our mind.
Emirates is probably one of the most common choices that are in huge demand among the aspirants. Everyone who is willing to become a cabin crew dreams of becoming a part of the Emirates. But before you start working accordingly by taking admission in the best cabin crew training institute in India, you must have tons of questions about the requirements of this famous brand.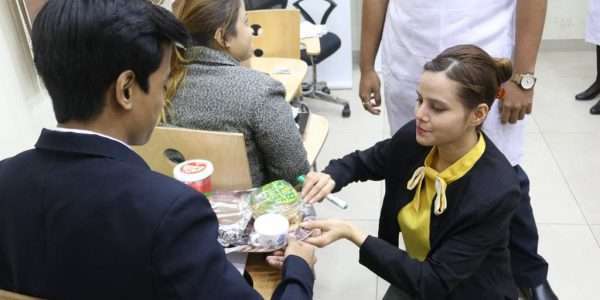 Some of the most frequently asked questions include:
Is it fine if the candidates have tattoos?
If a candidate is shorter than 160cm, can she become a part of the Emirates cabin crew?
Can we wear glasses?
So, this article for all the aspirants who has these questions in their mind and looking for relevant answers to the questions. This blog will therefore become helpful for people to work accordingly enjoy being a part of the airline.
What are the basic requirements?
Just like all the other airline, Emirates have their own set of requirements that can help the candidates to become a member of this internationally renowned brand.
You must know that being an air hostess does not mean only looking pretty while you are serving the necessities to the passengers.
However, you must always know the taking admission in the cabin crew training institute in Kolkata can always proffer great results.
Following are some of the major requirements that are required by them.
CANDIDATES NEEDS TO BE A MINIMUM OF 21 YEARS DURING JOINING:
Yes, you read it right.
If you are willing to become a cabin crew of Emirate, you have to be 21 years during joining.
This, therefore, clearly means that candidates can start attending on any day while they are in their 20s, but they need to become 21years of age when they start working for the airline.
Emirates does not have any maximum age, but everyone is aware that most airlines do not prefer hiring candidates when they are 30years old.
YOUR ARMS MUST REACH 212CMS HIGH WHEN STANDING ON TOES:
This is probably the most common question among the aspirants.
If you want to know if you are a good choice for this, you can make a mark on your wall at 212cms height. Now just stand straight and stretch your hands.
It's good if your hand reaches the reach, you are perfect for the position. But, if you find it is not reaching, you are allowed to stand on your toes, keeping your heels aside. If your hands reach the height standing on your toes, you are also good for the position.
This is applicable for both males and females even when you are going to the cabin crew training institute in Kolkata.
You must be thinking about why height is such a crucial factor? The only and simple answer to this question is that the cabin crew needs to reach the storage places available overhead inside the planes, along with the ability to access all the safety equipment which are located in the overhead compartments.
What is the minimum height? As we have mentioned previously, this aircraft brand requires making sure that the crew members are able to access the overhead bins. These are present in the ceiling of the aircraft.
This is the reason why you have to have a minimum of 160cm in height.
Make sure you measure without any shoes or heels.
YOU HAVE TO SUCCESSFULLY COMPLETE YOUR HIGH SCHOOL:
Similar to any other airline, Emirates would want their candidates to complete their High school and acquire High school certificates.
They will be asked for the certificates while joining to prove your words.
YOU HAVE TO BE FLUENT IN ENGLISH:
English is the language that the aviation industry needs to be among everyone joining the industry.
You must know that Emirates flies in more than 160 destinations, and therefore, the cabin crew requires having proficiency in speaking and writing in English.
If you don't have proficiency, you can start working on it from today to enhance the skills.
The best choice will always be to read books, watch movies, take courses, interact in English and practice a lot.
Even in the cabin crew training institute, you will be provided with the cabin crew training courses that will offer your training of speaking fluent English.
NO TATTOOS IN THE VISIBLE PARTS:
Even bandages and cosmetic coverings are prohibited.
This is still a controversial topic; however, it has a lot to do with people with cultural acceptance.
After your wear the uniform, you have to make sure that your tattoos are not visible. This means that you should not ink on your neck, forearms, and face.
For the female candidates, you should make sure that your feet and legs do not have tattoos.
Only in some specific cases you are allowed to wear jeans and which is rare.
For the male candidates, they can make tattoos in their lower parts of the body as they will be wearing pants.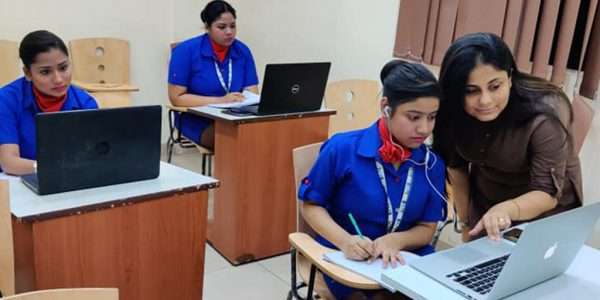 ABILITY TO ADAPT WITH NEW PEOPLE & PLACES:
Being a cabin crew meaning you need to talk to different people from different cultures, and therefore, you need to have excellent communication skills. You need to be able to interact with people coming from several nations along understand their nature and belief.
Besides, since you will be flying to different parts of the globe, the candidates need to be the adaptability to get accustomed to the changing situations and environments.
Start taking the courses offered by the cabin crew training institute and build your career accordingly.
YOU NEED TO HAVE A HEALTHY WEIGHT:
When you are choosing to become a part of the emirates, just like the height, you have to make sure that the weight is up to the mark.
They do not accept candidates who have more weight compared to their height.
Since the candidates have to move continuously in different times and corners, they are required to maintain a healthy mind and body.
If you want to know what your weight should be as per your height, you can simply google. To end with, hopefully, you have got complete knowledge about the requirements of becoming a cabin crew in Emirates. Make sure you enroll in the best Cabin Crew training in Kolkata to train yourself accordingly.