Job opportunities in the aviation sector have become a significant concern and lucrative field, offering various opportunities, more options, and higher remuneration. Air-hostess or flight steward has become one of the prime aviation industry sectors, especially for female aspirants. Becoming an air-hostess is almost teenagers' passion as it helps to traverse the whole world. This has been possible for the tremendous growth aviation industry, and they are dynamically boosting up the sector at a fast pace. The growth also leads to the increased development towards the career and job prospects.
This specific sector holds many responsibilities. Individuals who want to pursue their careers in this bright profession must follow some guidelines to be a responsible professional. Pursuing a career in the aviation industry might be a daunting task. It is therefore helpful to get a great scope to meet several professionals from different sectors and the aviation industry. However, aspirants should remember that the competition is also getting difficult among the aspirants with the rising demand. This specific profession assists the person to be more dedicated towards her duty and responsible. To know and be well-aware of all the aviation industry features, you must enroll yourself into an aviation academy or air hostess institute that will help you reach your dream. The courses that these institutes offer depend on classroom learning and practical training based on hands-on experience to familiarize the students with the aviation industry's various procedures. But, some people adopt the concept that the air hostess training is simply bound to the women only; however, the fact is, men can also apply for such courses in this field, and potential can get great jobs.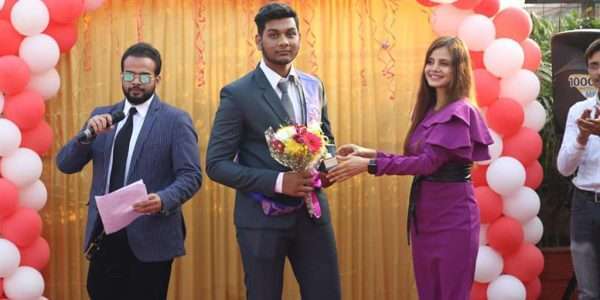 Various air hostess training offers many specialized courses that are responsible for addressing a proficient workforce. This training also assures dynamic results to the airport facilities, safety & security, cabin crew, soft skill development, ground handling, and many things. Through these institutions, aspirants get to learn to be organized to help to achieve varied organizational goals.
An air-hostess has to carry various responsibilities on a plane, from cabin crew tasks to managing passengers. She must keep herself updated with all the airline's latest works and be updated with the newest information. Coordinating with the security, greet every passenger, guide them to the emergency system, and such tasks are highly concentrated and discerned in this specific field.  The Air Hostess training institute in Kolkata takes care of every detail and each feature of the industry to prepare someone a perfect professional. A candidate should have the ability to accept such challenges whenever she wants to dedicate her career to flying.
Roles & Responsibilities of Air Hostess
Air Hostess as a profession has seen some upsurge growth in the aviation industry for a few years. Working as a flight steward or air hostess is an entirely different experience in life. It promises lucrative opportunities for the future, including exploring worldwide. You can get assured financial prosperity by taking air hostess as a job. But, at the same time you do require a lot of hard work that makes the profession more lovable to you.
Let's take an insight into the responsibilities of an Air-Hostess or Steward that.
In-flight Responsibilities
Greet and take care of each passenger during the boarding
Must escort the elderly passengers to their seat until they rightly seated
Serving drinks, meals, snacks and have to be careful while collecting trays, trash, and glasses before landing
The primary duty of an air-hostess is to be aware of all the medical emergencies and let passengers assure that they seated adequately during the takeoffs and landing.
She should be dutiful enough and has to be well-acquainted with all the cabin equipment types if they are working fine before the takeoff.
Selling duty-free products and briefing the features of the consequences if any passenger wants to buy any specific one.
Making the announcements on behalf of the pilot
Must know all the techniques of helping passengers on the time of the evacuation of the plane during emergencies
After-flight Responsibilities
An air hostess job holds crucial responsibilities, be it on the time of boarding or after the landing. The proper verification of the airline is dependent on the flight steward. Such as:
After the landing of the plane, she/he has to evaluate and check the cash and stock left.
Making an appropriate list of the lost and found articles
Checking the stock of duty-free goods and reporting
Career Scope of an Air-Hostess
Air hostess training institute carefully designs the programs in such a way that these help a candidate to explore the opportunity within the training. A proper training institute helps the candidate to become suitable for becoming.
Lead Air Hostess
Senior Air Hostess
Check Air Hostess
Supervisors
Base Manager
Manager of in-flight operations
Although these positions can be achieved through experience and efficiency, also, some renowned air hostess institute focus on specific developments like learning new languages, adapting the new technology, getting advanced training and many more.
Also, these air hostess roles do not sustain for longer times as they can also get transferred to other departments such as human resources or risk management on acquiring required training.
Some principal and harsh facts related to the air hostess job that a candidate must aware about
Surviving in the extreme conditions
Toughest training sometimes provided to get accustomed with
Remember that not all airlines will be looking for the same things
Adopt the training to deliver babies onboard
Trained to perform hand-to-hand combat
If a survival mode is on, you have to ensure survival depends on you.
Working as a ground staff or ticketing agent sometimes
You are not allowed to gain weight and hold the proper proportions, and maintain it strictly.
Choosing your style or dressing up is not allowed; you have to follow the rules and know the basic etiquette.
Education Eligibility
Minimum qualification requirements: 10+2
Minimum marks requirement: 45% to 50% (depends on the institution)
The most distinguished syllabus of Air-Hostess/Cabin Crew are:
Name: Certificate Program in Air hostess/Flight Purser
Duration: 8months
Name: Certificate course in Aviation Hospitality & Travel Management
Duration: 10months
Name: Certificate Program in Air Ticketing & Tourism
Duration: 6 months
Name: Certificate in Aviation Security and Safety
Duration: 5 days
Name: Airport Ground Management
Duration: 6 months to 1 year
Name: Diploma in Ground Staff and Cabin Crew Training
Duration: 6 months to 1 year
Name: Post Graduate Diploma in Airport Ground Services
Duration: 1 year
Name: BBA in Aviation (Undergraduate Degree)
Duration: 2 years
Name: MBA in Aviation Management (Postgraduate Degree)
Duration: 2 years
Admission Details and Process to pursue your dream
For Diploma and Certificate Course
Suppose a candidate wants to pursue her career in Diploma and Certificate Course. In that case, she can directly apply at the air hostess training institute in Kolkata, offering these certificate and diploma courses.
A screening process is needed at the time of selection that comprises the activity to examine and scrutinize the delivery of communication and aptitude skills of the candidates
The institutions must conduct an entrance exam. Some academies even have a high-profile tie-up with the reputed airlines to conduct such entrances.
BBA and MBA Program
All the BBA programs are done by the institutes and merits are predicted on the basis of the entrance exam results. Also, the candidates need to pass out class 12 board exams.
Candidates who also completed the graduation may apply for the MBA program as it offers the most significant exposure to them. But the admissions are strictly depending on scores gained in management entrance exams, personal interviews, and group discussions.
Air hostess training in Kolkata is widely known for its utmost contribution towards making an aspiring candidate's future prospect. These institutes nurture the training programs and are designed for students to witness excellence in the service industry. The skill they provide can be developed through the proper training and dedication. This course even makes the students more qualified to get employed in any service industry sector, be it working as an Air Hostess in Airline or a Ground Staff at the Airport or maybe they can opt for the Hotel or the Tourism Industry.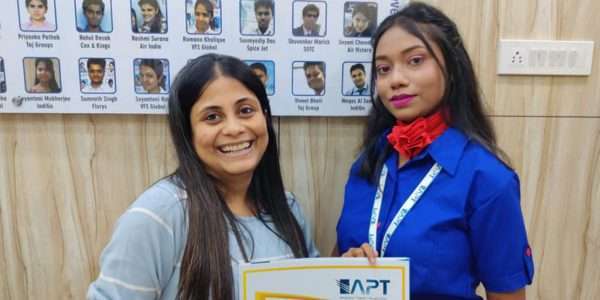 Most prominent institutions are focused on the core areas of training development. These include:
1) Soft Skills
Effective Communication Skills in English
These specific communication skills strictly focus on verbal and non-verbal communication that are developed in three phases.
Boosting the confidence in speaking spoken English – purposed for Speech
Grammar Rectification
A basic neutralization session on voice and accent
Enhancing the Personality
Personality enhancement is also one of the major concerns of skill development. During the air-hostess training course, students are provided to adapt the skill of handling and face any situation. This enhancement training offers to get over nervousness in a case like, giving an interview, tackling irate passengers, emergency situation control, handling peer pressure, and many more.
Self-Grooming: A way to adopt the skill
Students are trained different standards of the self-grooming provided by the experts. They will offer hands-on training to each candidate and guide them to adopt the skill. These include makeup for girls, identification and choosing the proper makeup based on the skin types, and selection of makeup depending on the occasion related to purposes, especially for Interview, Individual Diet, Weight Management, etc.
2) Technical Skills
Through these definite skills, candidates are trained to execute job responsibilities based on the different aspects.
Airport Handling
Air Hostess
Travel & Tourism Management
Hospitality Management
To conclude:
The aviation sector has seen an upsurge in growth in the past few years and has witnessed rigorous competition among the aspirants. However, to become a true professional, every candidate's prime concern is choosing a perfect air hostess training institute. Becoming an air-hostess is the right decision, so what are you waiting for?