When your work is not only your source of income but also a medium of flying to different parts of the world, it becomes a great choice. One of such careers is becoming an air hostess. There are several women in the world who always wants to become an air hostess but not always they are able to reach their dreams because of unable to crack the interview process. Your institute plays a major role in your placement and hence choosing the air hostess training institute properly is a need.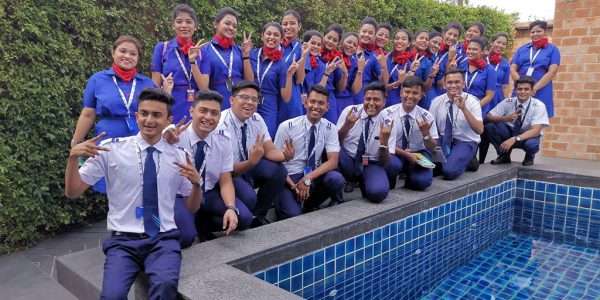 This is why it is always recommended to the aspiring students to make a proper choice, as this is the main platform that will decide you future. Different people will be providing you with different information, but nothing like checking on your own can be fruitful. So let us have a look at the things that you require checking when it is about choosing the right institute.
Check Their Certification:
This is a definitely needed when it comes to choosing an air hostess institute. Make sure that the certification is done by some of the recognized bodies. Always remember that you certificated will be the entrance to your success. Therefore, if your certificate does not have the accreditation from the powerful bodies, it is of no use.
Check Their Courses:
Next to checking their certification, the second most valuable thing to check is the courses. Make sure that the courses offered by then are designed in a comprehensive way so that you can reach the success. Theoretical training does not make much difference in such courses and therefore you should be sure that the air hostess institute offers practical training as well. This will offer comprehensive technical training as well.
Check Their Placement Record
You are working to earn money and hence placement is a necessity. If the institute does not offer placement, it is of no use. Hence, make sure that the institute has tie-ups with the top industries in this sector just to make sure that you start reaching your dreams.
Check Their Fees:
There is always a need for checking the affordability. Since you need to pay the fee every month, if the fee structure is huge, you will not be able to pay every month and it will hamper you. Therefore before enrolling your name or getting admission, make sure that the fee structure is affordable.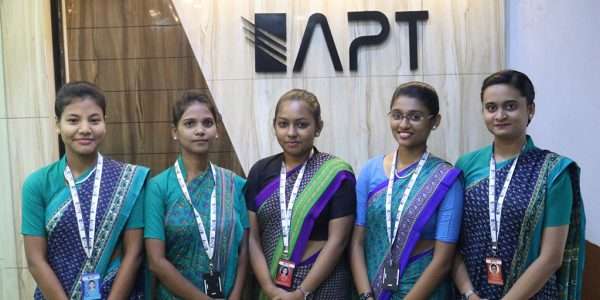 Check Their Infrastructure:
There is always a need for checking the infrastructure when it comes to choosing an institute. Make sure that the infrastructure is good enough to offer the practical training. Since it requires letting you know about the technical things in the airplane, you should always check the infrastructure.
So these are some of the major things that you require checking when it comes to choosing a training institute. Always make sure to check the air hostess course as it is the only way to get comprehensive knowledge. Since this training is not only about knowledge, but also your grooming, the institute should be great enough to offer the best.
You can now get in touch with APT to reach your goals. Not only they offer certification from the known bodies, but also their courses and trainers are simply great to help you accomplish your goals.