November 11, 2020
Your landing to this page is a clear indication that you are searching for cabin crew training however, you should be well versed with the reality.
Almost half of the population believe that flight attendant is a glamorous job. It is not at all true in recent days as it is no less hectic and stressful than other IT jobs. However, the notion might have been true back in the 1950s, but now, the situation has altered. In the recent few years, the aviation industry has changed, especially the cabin crew members' roles. 
When mentioned, it again comes with challenges. Being a cabin crew member is not about spending a glamorous life, but you have to work hard as you face the airline. Everyone will talk about the perks of this job, but you always need to be aware of the challenges you will face as you will have prior knowledge of handling the situation. 
So let us have a look at some of the major challenges of working in the airline industry as a cabin crew member.
Handling real emergencies: 
Even when this is not something that happens every day but cabin crew members are the people who are highly trained in handling some of the emergency situations. Apart from your professional skill, you will also be provided other training beyond the professional realm.
There are times when you might find a situation where you require handling heart attack, breathing trouble, or pregnant mothers. You will be the only person to ensure the life of these people in such a situation.
Even there are several scenarios when you have heard of the airplane getting hijacked. Even when these are the situation when every passenger's life is at risk, including the cabin crew members, their prime job is to ensure passengers' safety at first.
Therefore, you can stay assured that you will be provided with training in the cabin crew training course to handle real emergencies.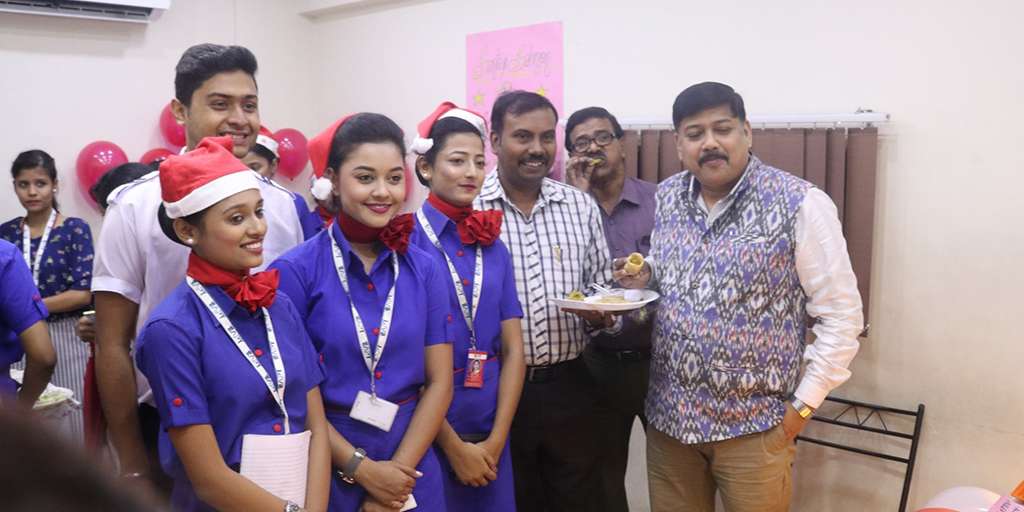 Work in several time zones: 
When you are working for an international airline, you can find several health issues because of the different time zones. Your body clock will follow a pattern while you will be working differently. You will no more have one sleeping pattern as you will have to travel to different time zones.
Yes is the most common challenge faced by the cabin crew members. You will not be trained for this in the trained, but you will be provided the knowledge. Therefore you need to keep yourself ready to handle such a challenge. You might not get ample time to sleep, but then again, you need to manage.
Unruly passengers: 
This is perhaps one of the most common complaints of the cabin crew members. You will definitely get great passengers, but you will also get unruly passengers who are not ready to listen to you or understand the situation's need.
This again requires you to be calm and patient and able to handle passengers. Undoubtedly, it is one of the hardest tasks, but you will know the best way to handle passengers when you have taken the training.
If passengers are not ready to listen to you or give the respect you deserve, all you need is to keep your calm. Since there are people who still feel that air hostesses are the glamorous waitress, which is not at all true, they tend to behave in the worst way. Therefore make sure you take the cabin crew training well and learn the best way to handle such passengers. 
Work in crazy hours: 
Flight attendant needs to be very flexible as they are not always provided the same shifts. They can be long and grueling hours and can also result in sleep deprivation. Generally, the working hours are between 10 to 12 hours every day. However, there are again some chances that it might get stretched to 16 hours.
The prime reason for such problems is because of airplane delays when the air hostesses require working on the stretch. Also, you need to make sure that you are not looking tired. Therefore you need to make sure that you are ready to take such a challenge.
There is nothing glamorous about the profession: 
Most of the youngsters who opt for this profession mostly think about this as a glamorous profession. Not because of that, they have to dress, and makeup means they are in a glamorous job. The kind of situation that they have to deal with in real-time is far more challenging than ever.
Therefore all these days, if you are in some bubble about a great lifestyle and job that helps you to stay glamorous, then it might have burst. There is nothing glamorous about the job. You have to handle passengers every day, and you might need to stretch, you might need to stay in some other city and have health issues due to different time zones.
All you need is to have a clear understanding and realistic expectations of the job.
Strict grooming session is mandatory: 
When you are on a long flight, you will be allowed to sleep. However, most on domestic flights, you are not allowed to sleep. Moreover, since the flight attendants mostly have back-to-back flights, they do not have to get much sleep, but they have to look good again.
Every airline has its strict grooming requirements as they are the face of the airline. They have to follow the training guidelines as in the real ground, and they always need to look good. No matter how many flights you have taken, how tired you are, you cannot show it on your face. As per an interview taken, the air hostess mentions that they are only allowed to wear a certain shade of lipstick, manicured pink nails, proper polish, and a properly bun hairstyle. This not always exciting as you can get frustrated watching at the same looks every day. If you are able to come over this challenge, you are good to go.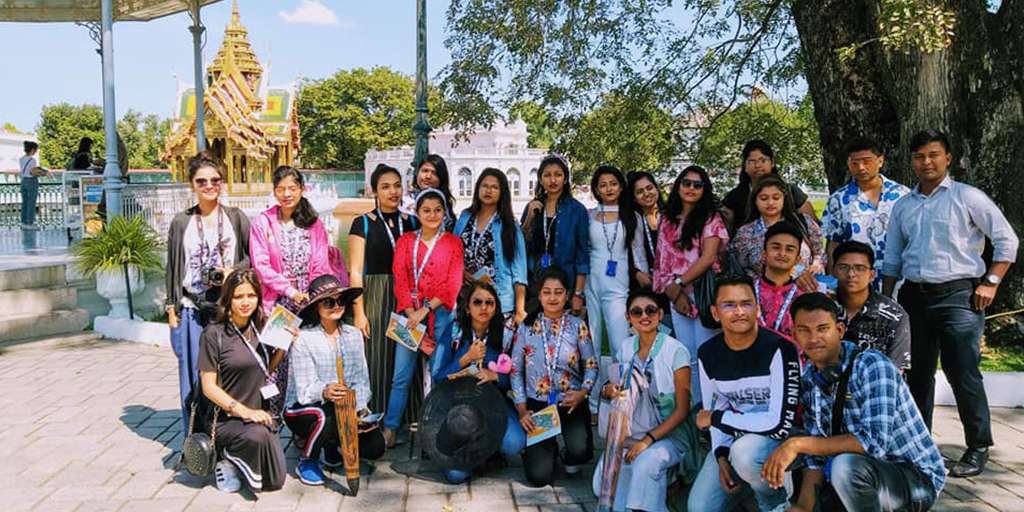 Bottom Line:
Every job has its own set of challenges to overcome. If all these days you thought that air hostess job is all about beauty and glory, then you are wrong. Overcoming the challenges faced in real-time can only help you to move forward.  Now you can get in touch with APT as they are the known cabin crew training institute in India. With knowledgeable trainers and courses, they can become the right choice for the aspiring students.