Who does not want a job that would make you feel excited every day? Everyone would seek for such a job and nothing like being a flight attendant and provide you the same level of excitement. Besides, being one of the most growing sectors at the recent time, this industry has a lot of opportunities for the aspirants.
Your visit to this site is a clear indication that you want to become an air hostess and would like to know if you are making the right choice or not! While taking the decision, you might have heard a lot of negative comments but unlike them, you should know the real benefits that this job has for you.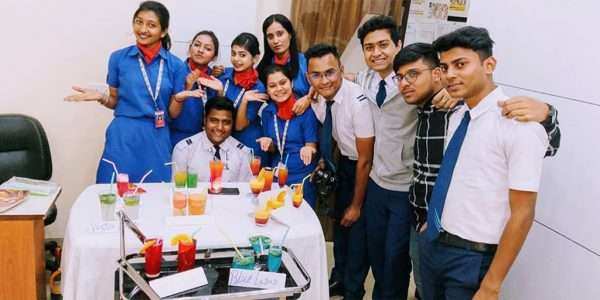 Air hostess is a career that helps you to fly every part of the nation or world. You have several responsibilities to take and being a face of the airline, you need to be presentable and have knowledge about the technical things. Even when there are a lot of challenges that you need to overcome, there are several advantages as well.
Great salaried job:
Even when other jobs offer salaries, they do not provide a good amount as a fresher. Flight attendant on the other hand is a job that offers you a handsome salary even as a fresher. Your first salary is the salary of an experienced professional from other sectors.
The reason is because the air hostess training institute offers the training programs that are designed as per the needs of the airlines. Besides, if the institute offers placements, it means it has the idea about the needs of those airlines and therefore they train accordingly. This is the reason why the airlines offer good amount even to the freshers as well. Hence, you can enjoy the salary that you get.
Fly around the world:
This is one of the biggest reasons why most of the youngsters are attracted to this job profile. Being a flight attendant means you need to be present whenever the flight is moving from one place to another. You need to greet the customers, take care of their safety, and ensure ease while the flight and therefore you will travel wherever the flight is moving.
This gets even better when you are working for an international flight. This means you will be able to travel the world in the course of your job.
Get paid for accommodation:
Just as mentioned earlier, you will be able to travel the world and get paid for it. Basically as it is a part of your job, you need to move. Besides, the company will be paying for your accommodation in case you need to stay to some other nation or city.
This means not only you will be able to travel being in the job but the hotel charges will also be provided by the company itself. As this is a part of your job, therefore the company will be bearing the costs.
Meet new people:
This is again a reason why flight attendants never feel bored. Each and every day when you do your job, you will get to meet new people. You get to know new cultures, new people and also get to learn a lot of things from them.
Besides, there are chances that you get to meet with your favorite celebrity. Working as an attendant will help you to enhance your personality and learn the way people from different places behave. You can adapt a few which you feel will be good for your personality and keep yourself upgrading.
Look approachable:
Being a flight attendant and also being the face of the airline, there is a need for you to make yourself look presentable. You will be the one whom the other passengers will look at of different age and walks of life.
In the process of your work life, you will learn to handle your restlessness and keep a smile on your face. Since you have to handle flights back to back, you will learn to keep the tired face away and learn to handle passenger will similar smile and energy as the first flight of the day. The air hostess institute will be providing you with training to make yourself approachable and presentable.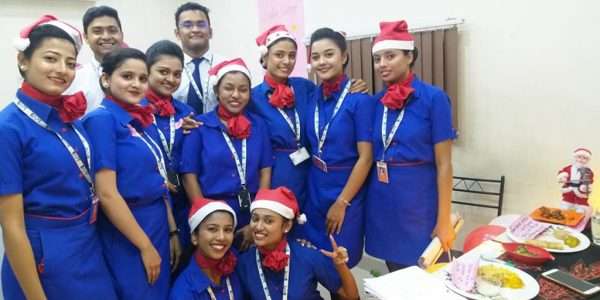 Get discounts for your family:
Not many jobs offer any advantage for your family or friends. Whilst other job profiles takes care of you, being a flight attendant not only you will enjoy the benefits, but your family members or close friends can.
The airlines offer discounts for the family members and which you can use while you all are flying together. Some airlines offer vacations for their employees, which is again a great thing.
Flexible schedule:
Again like the other jobs that have a fixed job timing, in case of flight attendant it is a bit different. They are assigned hours and no fixed job timing. The attendants need to be very flexible as the jobs are assigned as per the requirements and availability.
Hence there will be no monotonous routine that you need to get up at a fixed hour every day. You will have to be flexible as the job hours rotate and keep enjoying your job.
So to be very true the range of advantages as a flight attendant is much more than any other job profiles. If you want to enjoy all the advantages, you definitely need to first take the air hostess course offered by the institute to get the certification and carry on with your dreams.  Whilst there are various names available in the market, APT is one of the best names of the institutes that have some of the skilled trainers and designed courses for the aspirants. You can get your name enrolled to pave the path towards success.