While some love to explore the aeronautical field, some love to invent technology through pursuing Engineering, but some choose to fly high and look forward to achieving extraordinary dreams. For those, the aviation industry is very fruitful and an exact choice. Thus, learning an aviation management course in Kolkata helps you to stand in the crowd and make you confident to dream big! But when you dare to dream high, you must obtain a specific field that helps you to achieve your passion.
Achieving something cannot be bounded into small hopes; rather, you need to keep the passion for preparing yourself to obtain unique platforms. Aviation management is one of the ideal platforms that focus on only talents.
Now, let's take a glance at why do you need aviation management?
Hotel Management and Business Management are the most common criteria of Management quota. But have you ever thought of something different and unique? Do you have a passion for starting your management career uniquely? If your answer is yes, then don't wait for the substitute, because, 'better late than ever. How about managing the airlines, airports, and their business? Sounds interesting.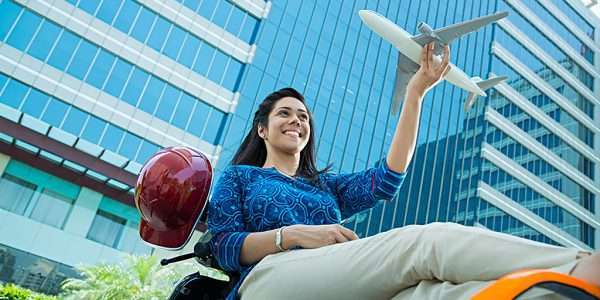 Aviation Management is a course that resembles and just like any other management, though it sounds exciting and individual. It is all about the specialized education of management that represents the aviation sector properly. There could be various roles that can become one's dream job. To reach that goal, to accomplish the passion for aviation management, an aspirant first needs to find if she is suitable for this role.
This specific career-oriented platform generally holds different aspects of the course, such as information about the available course, aviation management opportunities in India and abroad, and more things. You need to thoroughly understand these specific requirements for starting your career to go ahead with management learning.
The insight of the Aviation Industry
Before devoting yourself to the management learning facilities, try to get knowledgeable on the aviation industry, which is very important to pursue management. You should learn as much as possible about the aviation industry and get an ultimate expert knowledge on the airport looks, how the aviation works, who will be the responsible persons to operate and most importantly what are the basic differences between civil and military aviation.
Many aviation institute in Kolkata offer significant academic challenges you have to overcome through your inner skills and talents. The aviation management position involves the perfect professionals in overseeing the core operations and getting a specialization on aviation products, way of work, culture, responsibilities, services, and offerings.
The proper understanding of management
Management is something that most aspirants now want to learn and pursue their career for an extreme and outstanding future that secures you with lots of possibilities, profitable outcomes, handsome packages, and most importantly, exploring the world.  You have to grow your inner strength and passion from the beginning of your childhood. This needs much time to make an aspirant entirely professional, and that a beginner should start the learning capabilities at the very beginning. Management promises and makes the aspirants an exceptional and talented professional who witnesses a beautiful and robust career. You can be a full-fledged management specialist if you pursue your management career in any reputed management institution. There are different aviation management courses in Kolkata available to guide such aspirants.
The features and possibilities
When we are talking about management, we think that there are loads of semesters, paperwork, and projects, but somehow forget to experience the practical experience and the adventure; in aviation management you will learn the great opportunities that are entitled with adventures and excitement because it is all about aviation and airport. If you dare to dream and want to fly and think that you have the capacity, this platform is specially crafted.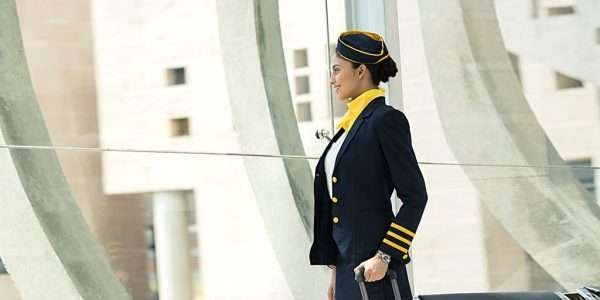 Aviation Management works like a giant umbrella that gives sheds to multiple jobs, including supervising routine operations and managing everything from higher to lower at the airport, airlines, and aviation sectors. Administrative things are mostly related to this management system and allow the airport staff to be more user-friendly. They must be conversant with all the everyday management work on high-level positions and give real scrutiny of administrative activities.
Administrative workers also have to do regular communication with the high-level airport security and air traffic control tower superiors. They can be entrusted by them and be responsible for daily work. While you are pursuing the aviation management course, you need to ensure that the procedure enables a candidate to adapt to good communication skills. Leadership image and having organizational skills will be considered as added advantages. However, the student could learn most of these things during this course. Remember, strong communication skills and leadership and organizational skills have significant value in the aviation industry.
Besides these essential requirements, you will gain the opportunity to experience a more significant way of an adventurous life. Thus, aviation management is different from others and focuses more on the crucial segments. The management is concerned about practical experiences, and therefore, students learn the opportunity to easily enjoy aviation and airport life. Also, the aviation training institute in Kolkata helps the aspirants to learn and enjoy the field through challenging courses. Students get retained and get the opportunity to experience the unique offering of the management.
Skills and Enhancements
This specific management requires a candidate with an excellent comprehensive background in aviation studies, management, and business to prepare students for careers. These backgrounds involve several administrative features like airline operation, air transportation, airport consulting, aircraft manufacturing, aviation insurance, and sales.
Getting started in Aviation Management Program
If you think that pursuing this management is quite tough or you will not be fit for this, this is a severe mistake. At first, you need to prepare your mind according to the criteria of learning aviation management because all it needs is dedication and hard work. If you are a true lover of the aviation industry and want to have experienced your career to the fullest, you can push your gear to Aviation Management. To start your career, you need to study the course and carefully choose the essential aviation institute in Kolkata. As a candidate, if you get an opportunity to learn about safety management, don't hesitate to pursue the opportunity as it focuses on the management degree or related field. Most of the time, aviation management belongs to safety management, aviation law, and policy, applied operations in transportation, airspace management, and air transportation management.
Check the deserving criteria for getting admission.
For Undergraduate Program
The candidate must have completed primary school education.
At least 50% marks in class 10th and 12th are needed as essential criteria.
For Postgraduate Program
The candidate must have a graduation degree from a recognized university.
The candidate should have completed graduation successfully with a minimum 50% score in aggregate.
If a candidate is pursuing MBA or learning MBA then she must have a completed graduation degree on the subjects like Physics/Math/Commerce/Statistics or Economics.
Also, the student also needs to have the requirement or CAT/MAT/GMAT such as value-added management program or any other entrance test accepted by the college.
Job roles that the management offers
Management always explores the various sides of the job. There are a lot of tasks that exist in the aviation industry that require proper skills and effort. Without hard work and intelligence, these tasks cannot be solved or completed. From aviation safety to airport marketing, each charge carries various kinds of responsibility.
An aspirant can make her career on several grounds and find these career opportunities available in aviation management. These are:
Airline Ground Operation
Aviation Faculty
Cabin Crew or Air Hostess 
Airport Traffic Controllers
Cargo Operations Manager
Ending Note
Making an individual career is now almost everyone's dream. But for that, you need to have a convenient aviation academy in Kolkata that enlightens the practical facts of the aviation industry and assists in bringing the most out of it. This segment allows such courses that have been designed to give the participants a comprehensive overview of all essential elements of the aviation industry.