Firstly, let us now discuss the most critical question of all time. Can you become an air hostess after your 10th education?
The answer to the above question is NO!
The minimum eligibility criteria to join an aviation academy in Kolkata is 12th or any other relevant educational qualification in any stream. In addition, the education qualification has to be accredited by the government.
There are, however, many graduates and diploma candidates from hospitality, travel and tourism management, aviation, and aviation management streams. These candidates are usually preferred by both international and national airlines.
Physical and Medical Requirements
Before joining an aviation academy in Kolkata, some physical and medical criteria must be met. These are as follows: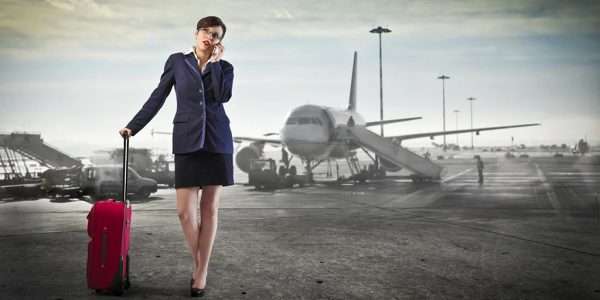 The candidate's age must fall within the bracket of 18 years to 21 years. This is because the air hostess age limit is 21 years only for general scenarios.
The height of the student must be above 5' for females and 5'2" for males.
Candidate's weight must be in proportion with their height.
The candidate must not have any mental illness.
The candidate should not have any visible marks/tattoos/piercings etc.
A candidate's far and near vision must fall under 20/40 with glasses or contact lenses alike when going through a vision test.
A must-needed requirement is the hearing test. The candidate must have audiometry.
The candidate must pass both the DOT fingerprinting and Drug Screening Tests.
The candidate should be able to lift emergency exit windows and open emergency doors.
The candidate should be able to carry meal carts or beverages.
Skills Required For Aviation Management Courses in Kolkata
Working under severe pressure with a good output is a skill at demand required by every airline.
A specific skill set is needed as an integral part of the company serving its customers either at the desk or onboard.
When you join aviation management courses in Kolkata, the following skills are required to excel in this career.
One must have reasonable control over his communication skills. There should also be some excellent interpersonal communication skills.
One should be a good team player, having organized and detail-oriented work skills.
One should know how to behave empathetically with adults, children, elders, and sick persons.
One should have reasonable control over his temper. They must adapt in handling problematic people.
One should remain calm and composed in their demeanor when communicating with the passengers. There can be various emergencies like air turbulence, bad weather, etc. At such a time, the air hostess should be calm.
One should be ready to face any stressful situations during journeys. In emergencies, a crew member should ensure that every passenger is following the safety procedures correctly.
One must have good problem-solving skills.
One must be ready to work with people/groups from different cultures.
One must never lose professionalism.
One must be ready to face and handle erratic schedules like longer shifts (than usual), hefty tasks, new temporary job roles, etc.
One must adapt themselves to working in fast-paced environments.
One must adapt themselves to working in tight-spaced environments.
One must be a quick thinker and have a good memory.
Thus, these are some of the standard skills required for better performance at this job. Moreover, it depends on the airlines, what criteria they set for hiring respective candidates.
Selection Procedure in Airlines After Completing Aviation Management Courses in Kolkata
Now let us dive into something known as the process of selection. Below are the steps of the selection process. These include the required qualifications for becoming a cabin crew member of any designated airline.
Firstly, you've to complete your cabin crew training from a recognized aviation training institute in Kolkata.
Secondly, you can now look for which airlines you're interested in working with and looking for respective destinations.
Now, after you have selected your designated airline, you should visit its website and better understand them. Also, read the information on the recruitment process and minimum eligibility criteria.
After this, have a look at your passport's expiry. It should have 12 months of validity minimum.
Now, check out if you have any visa restrictions for any countries around the globe.
Airlines usually prefer to hire those candidates who have 1-2 years of experience in customer care or front-office direct customer handling jobs.
Keep a list of airlines you've shortlisted and read their application process. This includes their websites or office address handy.
Try to prepare for your air hostess interview and GD in advance. This is to make sure that you'll be ready to give in your best shot when the hiring process starts.
Keep in mind that you've to travel to the venue for the further selection process after getting shortlisted.
Be mentally ready to face a drug test and a background test afterward.
Finally, getting the interview process cleared is your entry ticket to your chosen institute for training.
Fees To Join An Aviation Institute in Kolkata
The fees for a reputable aviation institute in Kolkata lie somewhere between Rs. 50,000 and Rs. 1,50,000. However, this amount is highly dependent on the course, and the institute opted.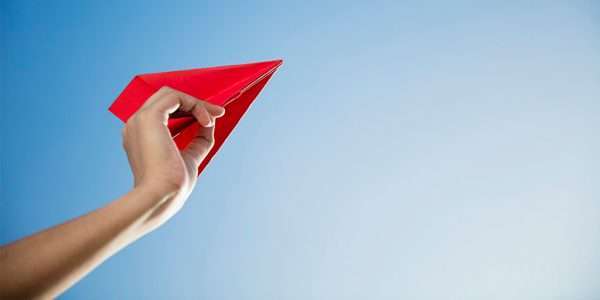 To become a cabin crew member, one has to work hard towards final selection in an airline.
Some airlines also give free training with a stipend. This makes the course quite economical for a candidate with a low budget.
Salary of Crew Member in a Reputable Airline
This is the most widely asked question from aspiring candidates of becoming an air hostess: what is the salary of an air hostess?
In most cases, the salaries of a cabin crew depend on the airline. However, if you are to take an average:
25k INR to 40K INR per month for 1-2 years Experienced.
50k INR to 75K INR per month for five or more years Experienced candidates.
These salaries are merely indicative of domestic flights. There may be an increase of 70-80% for candidates flying with international flights.
These salary figures may rise to 2-3 lacs per month for top-level airline companies. This changes drastically for international carriers. But on average, the air hostess salary per month is ₹1,00,000 per month. The salary of an air hostess on international routes might be starting with around ₹85,000 per month and can exceed up to ₹3,00,000 per month.
Conclusion
Thus, we hope you now have a clear idea of what you need to join the best aviation training institute in Kolkata. There are many aviation institutes in Kolkata that can help you to achieve your career prospects. So make sure you join the best one!